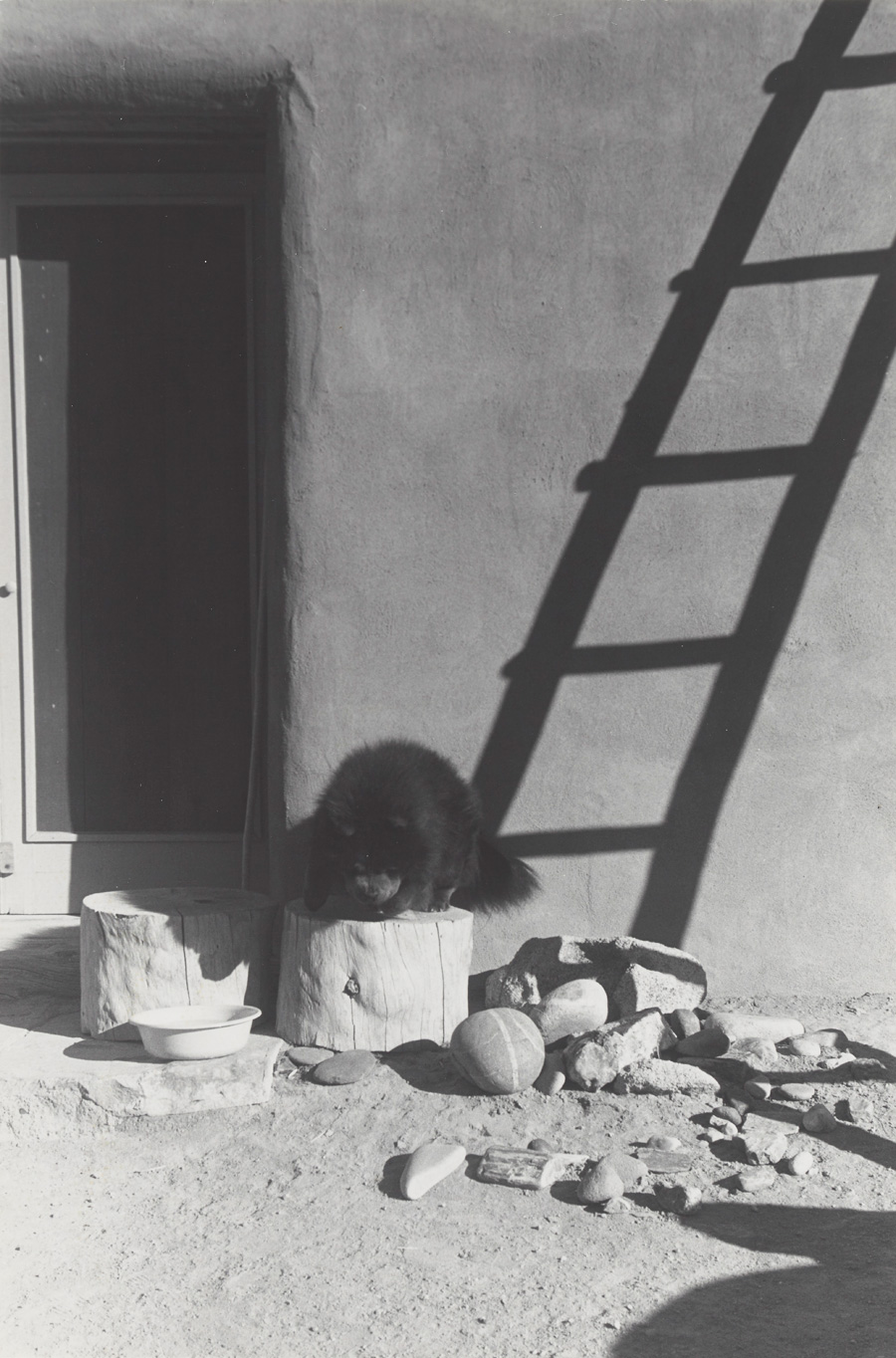 Georgia O'Keeffe, for example, photographed and drew her beloved Chow Chow dogs as they slept, milled around, or played in the courtyard at her home in Abiquiu, New Mexico. Her photographs are not portraits of the dogs in the usual sense. Instead, she treats them as shapes or blotches of tone that balance her compositions. This is consistent with her other photographs in the exhibition, where we see that she used her cameras to explore and experiment with form, line, tone, composition, and other elements that she carried into her painting. Yet the photographs convey the fondness and respect O'Keeffe shared with her furry friends.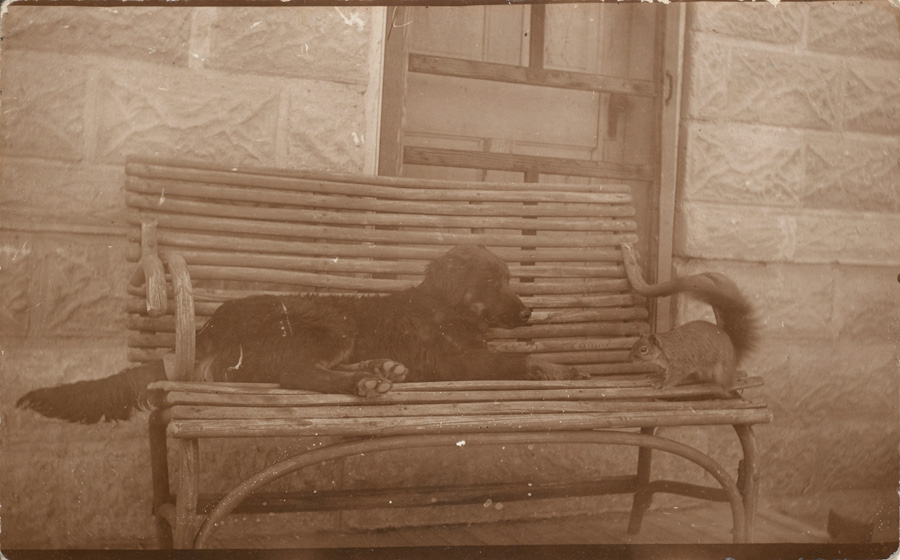 Art depends on there being affection in its creator's life, and an artist must find ways, like everyone else, to nourish it. A photographer down on his knees picturing a dog has found pleasure enough to make many things possible.
Other People's Pictures features a selections from a gift of over 160 photographs donated to the museum in 2018 by renowned photographer Robert Adams and his wife, Kerstin. Bought, traded, or received as gifts from other artists and well-wishers over a 60-year period, the photographs indicate, among other things, how friendships and shared pleasures have sustained the Adams' energy and curiosity. It is no surprise that the lifelong dog lovers received winning pictures of dogs, ranging from anonymous nineteenth-century snapshots and photo postcards to new prints by photographer friends such as Nicholas Nixon.
In the essay quoted above, Adams discusses the relationships that painters Thomas Eakins and Pierre Bonnard had with their dogs and observes that "artists live by curiosity and enthusiasm, qualities readily evident as inspiration in dogs." Add to that a dog's remarkable ability to focus on a task—chasing a rabbit, destroying a shoe—and it is plain why dogs figure prominently in the lives of creative people.