As winter approaches, we thought it would be a good time to mention Monet's relationship with the season. Despite his celebrated use of color, a number of Monet's canvases demonstrate an engagement with seemingly monochrome depictions of snow and ice-covered landscapes.
In fact, by the end of his career, Monet had produced more than 100 paintings related to snow and the accompanying effects on its surroundings—more than any of his impressionist contemporaries. To capture such scenes, Monet would often brave severe conditions, painting outdoors in freezing temperatures.
1895 Trip to Norway
For example, in 1895 Monet traded the relatively mild winters of Giverny for the snow and ice-covered Scandinavian countryside, by embarking on a painting campaign to Bjornegaard and Sandvika, Norway. The winter that bridged 1895 and 1896 was exceptionally harsh. Braving an average daily high of -13°F, the artist set out to record a number of views of the surrounding area. Armed with shovels, he would cut paths in the snow in order to reach his motifs.
In a letter to his friend Gustave Geffroy, Monet even mentions that conditions were so frigid in Norway his beard had frozen.
I painted part of the day today, while it was snowing continually: you would have laughed to see me entirely white, my beard covered in icy stalactites.
Overall, the paintings Monet produced during his Norway campaign demonstrate his desire to capture the effects of light on snow-covered landscapes. Among the resulting paintings were his 13 views of Mount Kolsås, whose dramatic peak provided the artist with a visually stunning and distinctive subject.
Monet's Use of the Color Blue
In addition, he painted three canvases depicting a pair of distant houses, standing alone in a landscape otherwise blanketed in white. A number of Monet's wintertime landscapes will be on view when Claude Monet: The Truth of Nature opens in October 2019, including The Houses in the Snow, Norway. When you see this painting in person, note Monet's use of the color blue, which he often employed to portray the color of shadows on snow's surface.
We understand if you can't wait until then—we can't either—so, next time you're outside on a snowy day, see for yourself if you can find blue shadows on the ground's surface!
Finally, as New Year's Eve falls at the end of this month, we wanted to share a simple, festive, and alcohol-optional cocktail recipe named after the region of France where Monet spent a majority of his life: Normandy.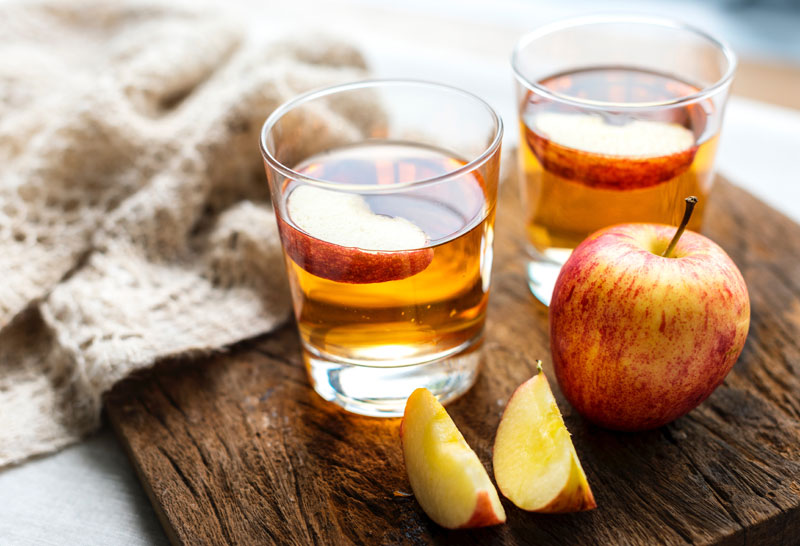 The Normandy
Ingredients (makes one)
6 oz. apple cider or apple juice
1 tablespoon lemon juice
2 teaspoons applesauce
Ice cubes
Cinnamon Stick
Directions
Combine liquids in a glass and stir very well
Top with ice and garnish with the cinnamon stick
Enjoy!
If you make the cocktail, let us know! Post a picture on social media and tag @denverartmuseum or use the hashtag #MonetatDAM.