In almost every month of the year, staff members at the Denver Art Museum prepare artworks in our collection to be loaned to other museums around the world. It's part of our mission, and we realize that without loans, exhibitions like Becoming Van Gogh could not happen.
To prepare each artwork for loan, staff members at the museum carefully execute a condition report of the object. This enables the borrowing museum to carefully monitor the condition of the artwork and look for changes while it is on loan. Next, the artwork is meticulously packed into a crate specifically made for each artwork out of wood and foam to protect the loan while in transit.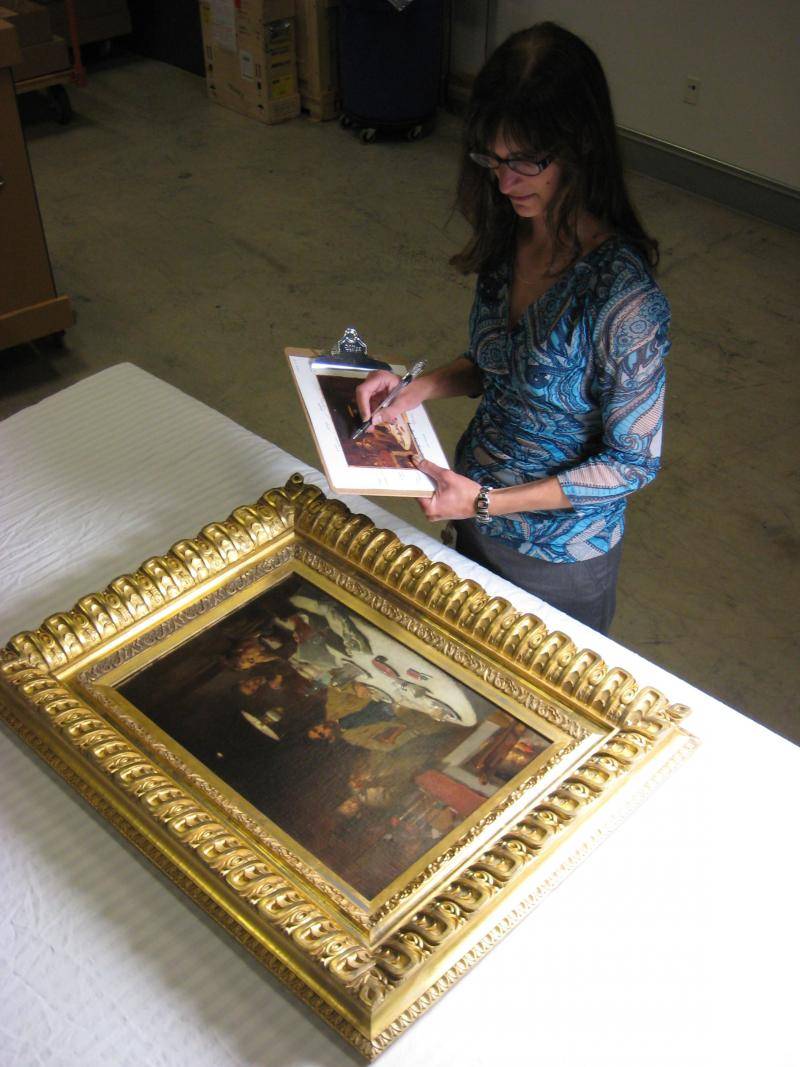 After packing and crating, the artwork then ships by truck, plane, or both to one of many museums around the world. Sometimes, a staff member of the Denver Art Museum will travel with the artwork as the courier to ensure its safe handling throughout the shipment.
Where does the artwork go? In 2014, the Denver Art Museum is scheduled to lend 69 objects to a total of 26 institutions around the world. Last fall, Woman Scratching Her Back by Edgar Hilaire Degas returned from the Ny Carlsberg Glyptotek in Copenhagen, Denmark and Bords de l'Oise a Pontoise (Banks of the Oise at Pontoise) by Camille Pissarro returned from loan to the Museo Thyssen-Bornemisza in Madrid, Spain. Both the Ny Carlsberg Glyptotek and the Museo Thyssen-Bornemisza were generous lenders to our Becoming Van Gogh exhibition; we were thrilled to contribute to their exhibitions in return.
The DAM also lent to museums inside the United States last fall. The City Life: Experiencing the World of Teotihuacan exhibition at the Arizona State University Museum of Anthropology contained loans from our pre-Columbian collection. We have also lent The Lost Child by Thomas Sully from our painting and sculpture department to the Thomas Sully: Painted Performance exhibition at the Milwaukee Art Museum. And we recently prepared The Ten Cent Breakfast by Willard Leroy Metcalf to go to the Art and Appetite: American Painting, Culture, and Cuisine exhibition at the Art Institute of Chicago.