When scientists in Costa Rica wanted to put a "face" to a 2,500-year-old skull they found, they needed a forensic artist. Faye Olsgard, who was pursuing education for a second career as a forensic artist at Metropolitan State University, Denver, went to Costa Rica as part of a study abroad program and met the scientists. However, she still needed artistic representations of what women of the time looked like. Olsgard was told to contact the Denver Art Museum.
Janalee Card Chmel captured the exciting process in an article for MSU Denver's online magazine. Below is an excerpt:
"'As a forensic artist, I can't just do whatever I want in creating a face,' [Olsgard] explained. 'I have to have evidentiary material. I needed to research what people, especially women, looked like in that culture 2,500 years ago. How did they wear their hair? Did they carry baskets on their heads?'
Because very little survives the Costa Rican climate, the best reference materials that still exist from the time when this woman walked the earth are made of stone and ceramic. Olsgard contacted the Museo Nacional de Costa Rica and made yet another astonishing discovery.
'Ricardo [Vázquez-Leiva] told me, 'Go to the Denver Art Museum. They have the biggest collection of Costa Rican art.' I was amazed. Everything I needed was right here in Denver.'"
DAM Pre-Columbian curator Margaret Young-Sánchez met with Olsgard, and showed her the museum's extensive holdings (the best in the United States) from ancient Costa Rica. "We have many representations of ancient women from this region of Costa Rica," Young-Sánchez said. "They show us features such as clothing, jewelry, and body painting that do not survive the centuries. This beautiful ceramic figure, which may be somewhat later than the skeletal material, depicts a young woman with painted decoration on her face and body, wearing a thong-like garment."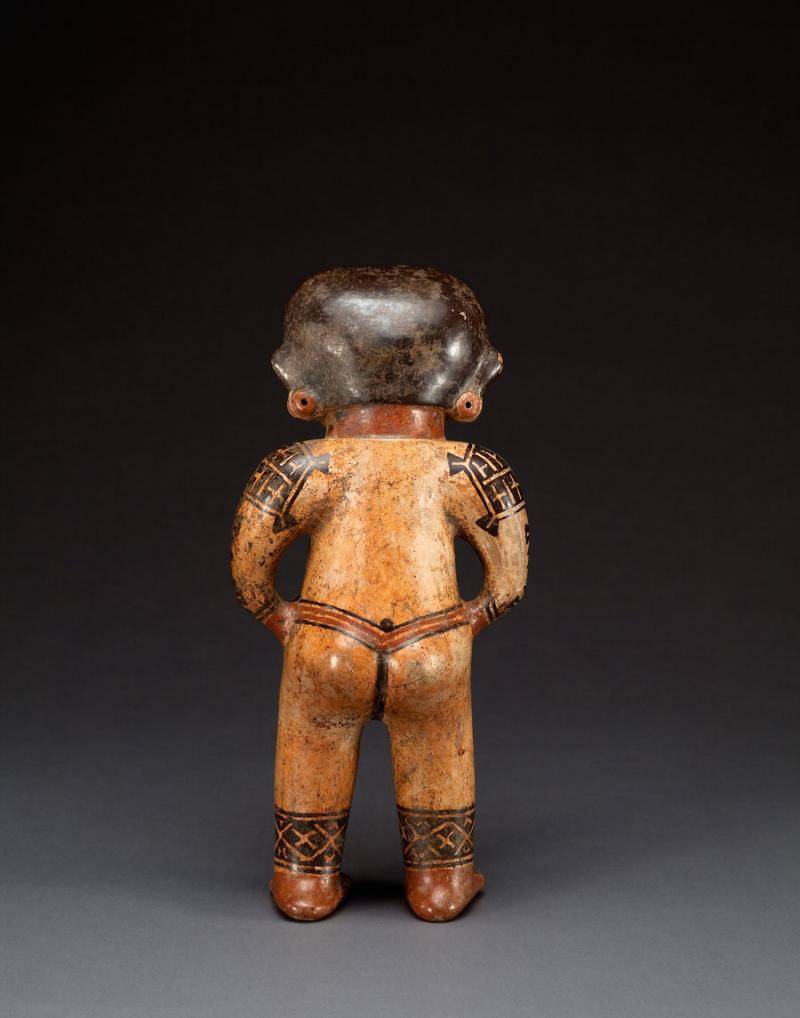 Faye Olsgard will use such information as she works to create a realistic sculptural reconstruction based on the excavated skull.