Entering its seventh year, the Bank of America Art Conservation Project has funded more than 100 projects in 29 countries, on six continents. In 2016, the Denver Art Museum was among 21 institutions to receive one of these prestigious grants. As a result of this generous support, the conservation and New World curatorial departments will be able to undertake the full scope of historical and technical research as well as the conservation treatment of a very important painting from the museum's Spanish Colonial collection.
The artwork selected for this project is The Virgin of Valvanera (on view in Revealing a Mexican Masterpiece: The Virgin of Valvanera), a large oil painting on canvas in a handsomely carved and gilded wooden frame. The artist, Cristóbal de Villalpando, created this work in colonial Mexico about 1700. Villalpando was a mature artist and very well-established by that time; he was considered Mexico's most prominent painter. There are only four paintings by Villalpando in the United States. Two of them are at the DAM. (Joseph Claims Benjamin as His Slave is currently on view on level 6 in the North Building.) Mexico City is home to the lion's share of Villalpando's work.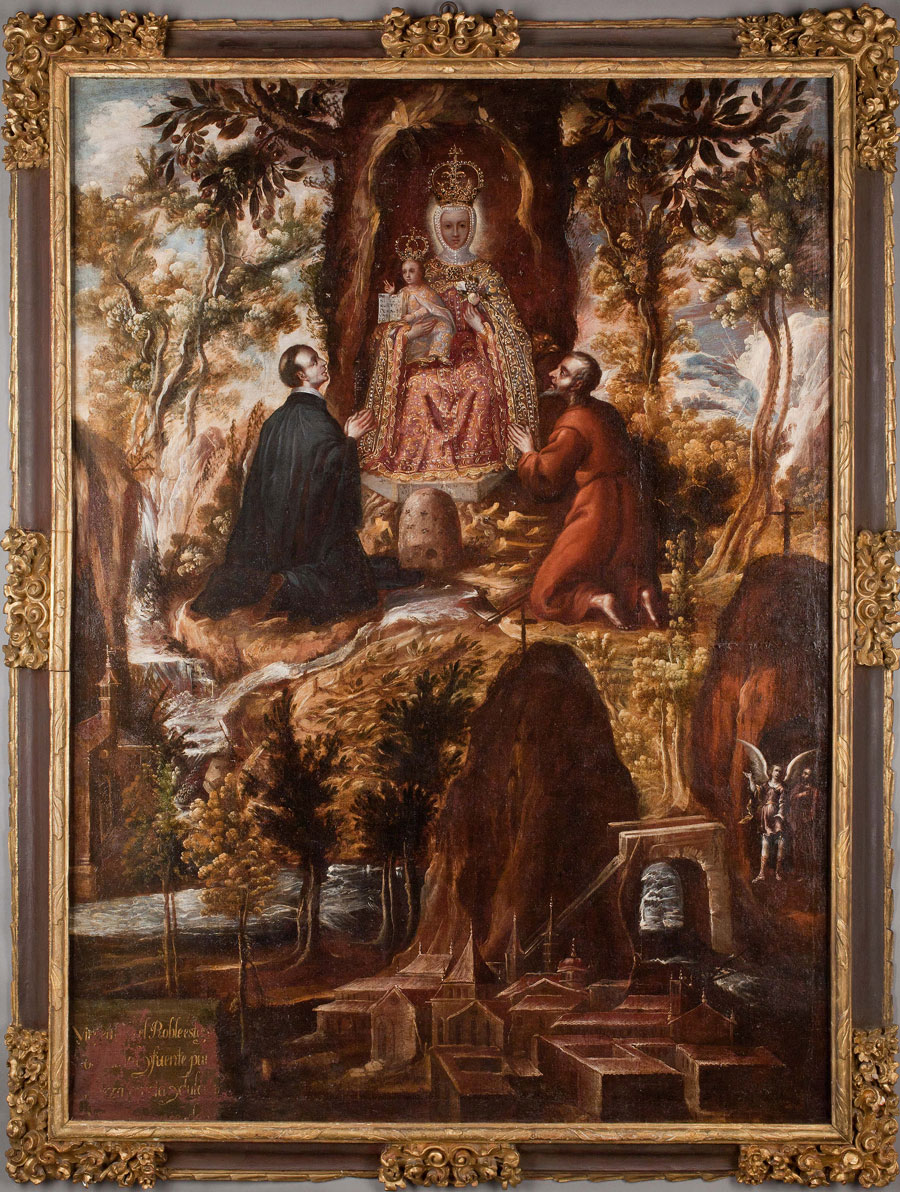 The Virgin of Valvanera came to the DAM in 1999 as a long-term loan from Frederick and Jan Mayer. In 2008, it was gifted to the museum and became part of the collection. The painting's condition has been considered "fair" and exhibits many problems including previous water damage and resulting paint losses, distortions to the canvas, and discolored varnish. Not surprisingly, as a result of prior damages, there are numerous old restorations. The painting has not received any conservation treatment while at the DAM and it remains in a condition that impedes its optimum display.
This project presents a fabulous opportunity to conserve the painting as well as to learn more about Villalpando's materials and working methods. This will be accomplished in conference with historians, conservators, and conservation scientists—many of whom are in Mexico City. We will use a range of scientific analysis techniques and compare data between this painting and those in other institutions.
"Being able to preserve art ensures that artistic and cultural achievements like The Virgin will be available for the enjoyment of future generations," said Jodi Rolland Colorado State President and Denver Market, Bank of America. "We're excited to support the DAM which brings new insights into conservation and preservation and speaks to how much Denver is invested in supporting the arts."