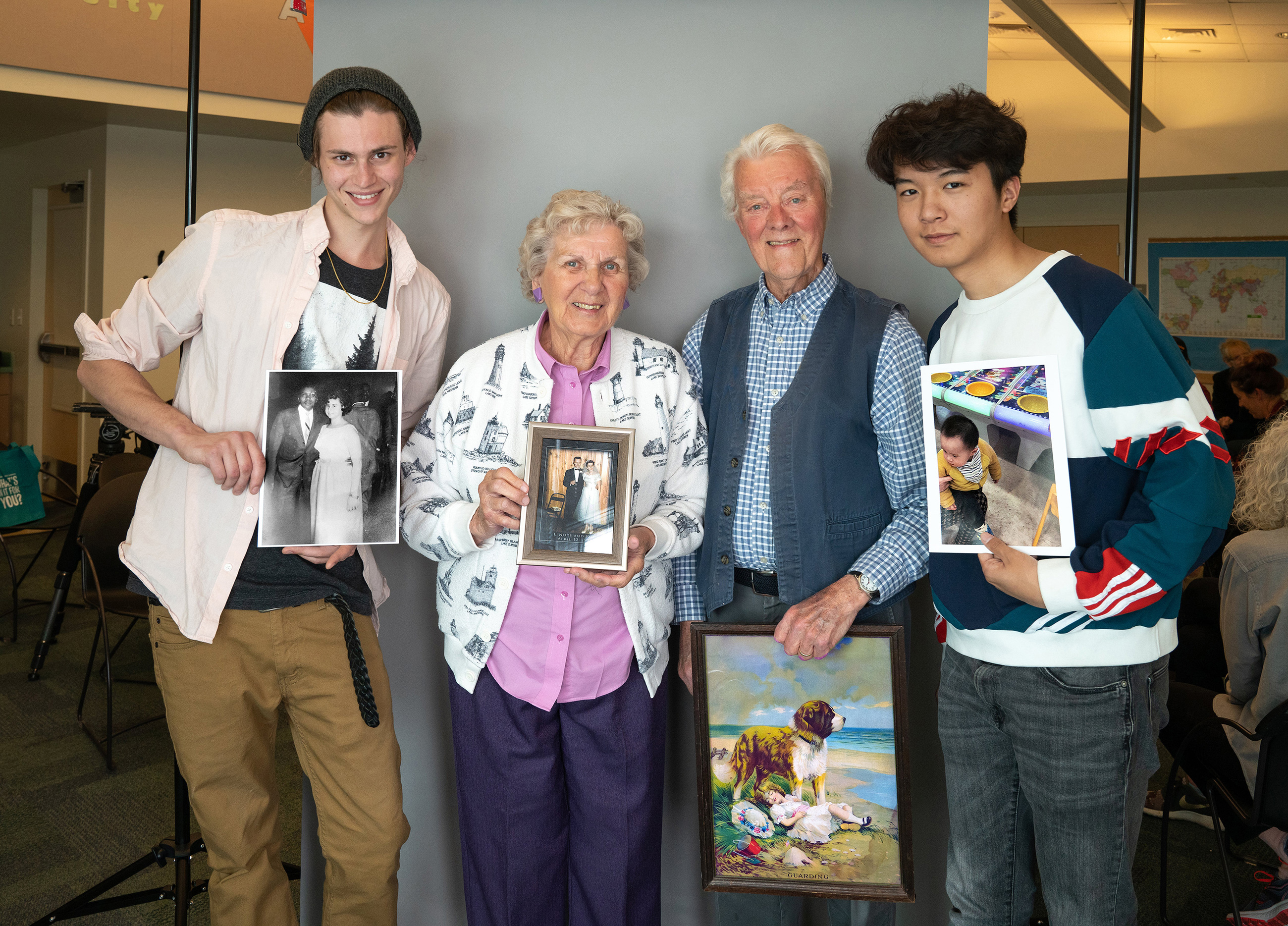 At each session, DU Professor Roddy MacInnes and his students captured the project's magic by photographing the participants with their snapshots and with each other. In these photos one can see the bonds that formed between the participants through the simple exchange of the personal photograph. In these images, people are laughing and hugging, sometimes looking at the camera, sometimes at each other, but always with an open, vulnerable countenance. Here is life and love, joy and sorrow. Here is our community, in its beautiful diversity. Here is what it means to be human.
The intergenerational nature of the program was part of its power. Young people reported feeling calm and grounded after connecting with the older adults. They gained a perspective about their lives and struggles that only a person who had lived a long time could give them. They felt their fears about old people and aging fade away.
And the older adults also reported deep benefits. They enjoyed sharing their wisdom and experience with young people. They felt seen and validated. And they felt hope for the world after connecting with young people who were so filled with energy and compassion.
MacInnes facilitated the project with Amy DelPo, director of older adult service at Denver Public Library, and Anne Walker, PhD candidate in communication studies at DU. Lindsey Miller, with the Denver Art Museum, worked with the team to bring the project into the museum as one of the inaugural Community Spotlight exhibitions. These exhibitions celebrate what is happening creatively in the Denver community and highlight organizations and individuals working with community members on creative experiences.
Organizational partners included the Denver Public Library, the University of Denver, the Denver Art Museum, the Knoebel Institute for Healthy Aging, and the Osher Lifelong Learning Institute. The Project was funded by LinkAGES, a collaborative initiative with a vision of preventing and reducing social isolation through creating opportunities to develop meaningful relationships across ages.