Trained as a sculptor and dancer, Senga Nengudi was part of the vanguard of Black artists in the late 1960s and '70s who pushed the boundaries of creative practice and defied art historical traditions through a multitude of art forms and styles. Nengudi is committed to addressing Black experiences and social inequities through art, yet she finds inspiration in abstract forms rather than in realistic figuration.
I want people to know that they can expand themselves, that they don't have to be viewed as one thing and kept in that box.
In Topologies, which was conceived by Stephanie Weber, curator at Lenbachhaus, Munich, visitors will see that the Colorado Springs-based artist's practice begins with bodily experiences. She transforms these into sculptures, photographs, and performances that expand both the limits and possibilities of the body and embrace a wider view of social and political norms. For Nengudi, the body not only becomes a site of physical creation, but a source of political resistance as she explores themes such as racial identity, womanhood, aging, endurance, and body image. Nengudi's installations are subtle and intimate, made out of everyday materials including paper, worn pantyhose, rubber, sand, and discarded objects that become poetic forms.
Early in her career, Nengudi created several heat-sealed vinyl forms filled with colored water. One Water Composition has been remade for the Denver exhibition. When the work was initially displayed 50 years ago, visitors were invited to touch and gently move the sculptures. By feeling the undulation of the water and bearing the weight in their hands, participants were reminded of their own bodies.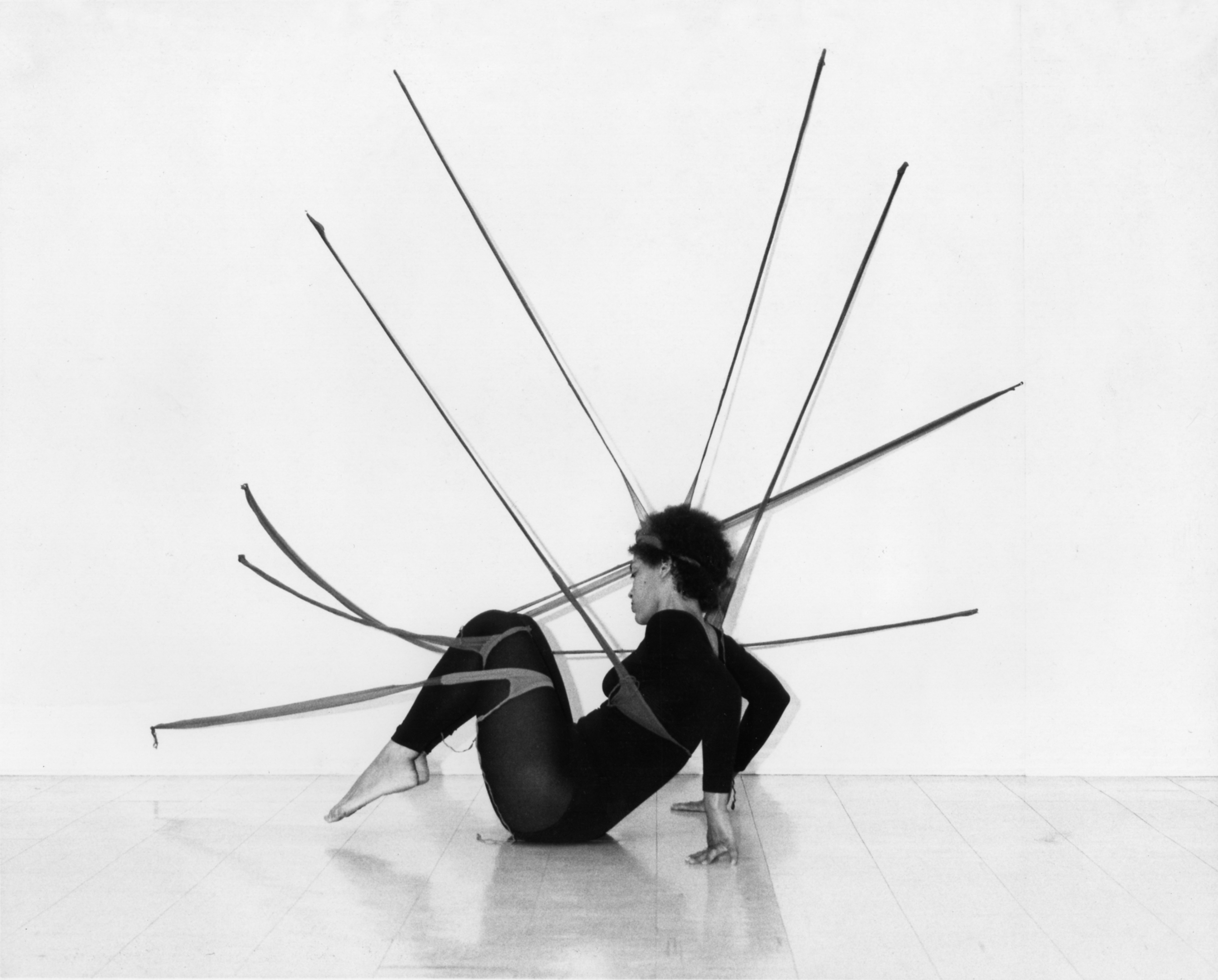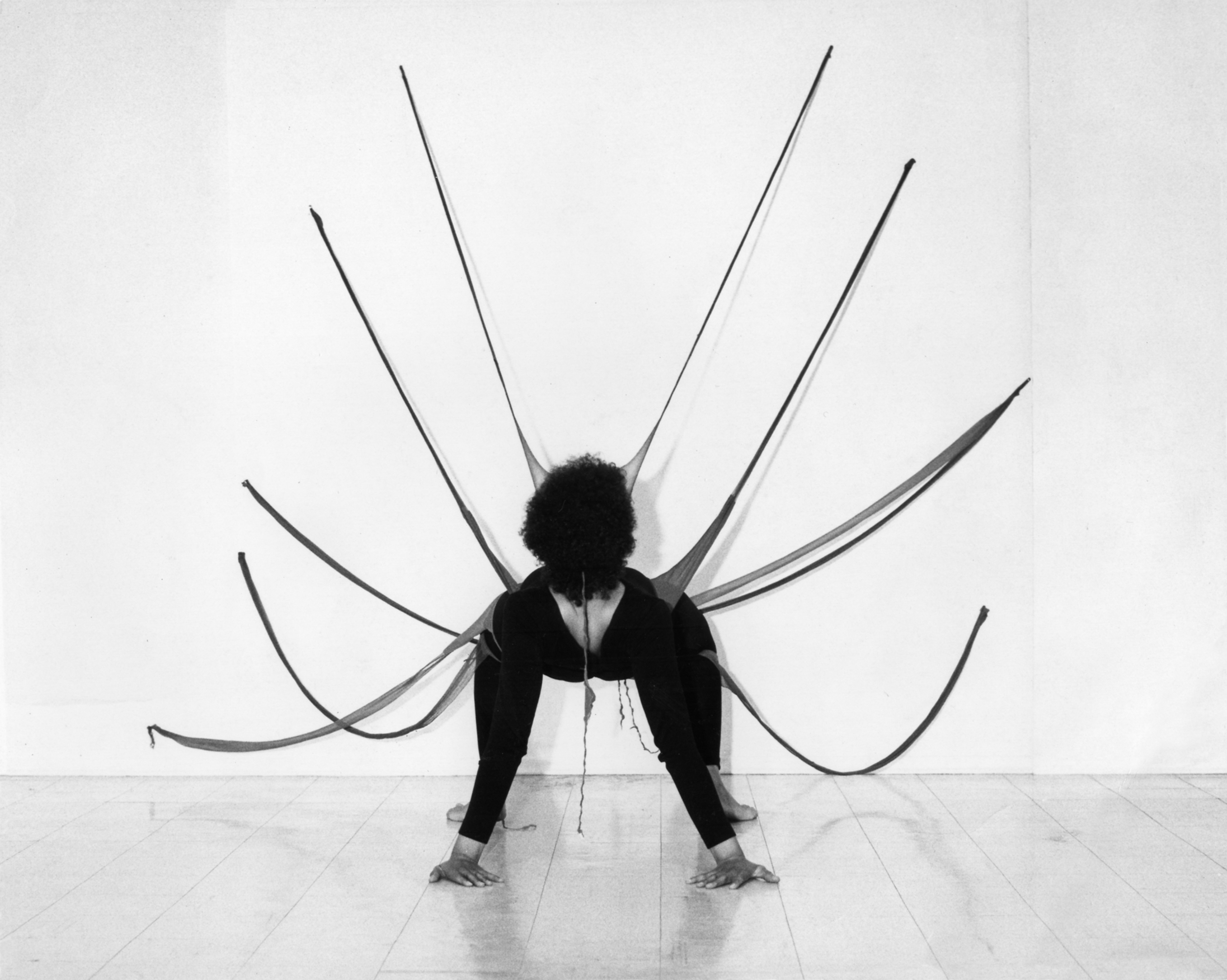 In 1977, Senga Nengudi first exhibited her R.S.V.P. works at Pearl C. Wood Gallery in Los Angeles and Just Above Midtown Gallery in New York. R.S.V.P., the conventional abbreviation for répondez s'il vous plaît, or "please respond," was the artist's call for the audience to relate to and engage with the work. Composed of used nylons stretched between nails or pins and burdened with the weight of sand or found objects, the works resemble the body reduced to parts. With each element visible and its function in everyday life known, the sculptures may provoke a remembered bodily sensation that amplifies the visual perception. The "psyche can stretch, stretch, stretch and most of the time come back into shape," she observed.
Many of Senga Nengudi's sculptures and performances are brought to life by collaborators. As participants, activators, witnesses, and documenters of her artwork, they help Nengudi realize the potential of her work, which she calls "thought experiments." For much of her career, Nengudi collaborated with visual artist Maren Hassinger and others to develop choreographed activations of her R.S.V.P. sculptures.
The nylon forms are like willing dance partners who follow along as the dancer manipulates them. Hassinger, who developed a relationship with Nengudi's works over decades, knows how to respond to the sculpture in motion, creating cause and effect between the object and activator.
In 2018, critic Colony Little wrote, "Nengudi moves from the elasticity of the body to the malleability of the mind, offering abstracted renderings of the human psyche as it navigates the obstacles of various stages of life."
She makes artworks that express attitudes, relationships, and entanglements. She creates a new kind of space that emphasizes the tension between material and action through time. The politics embedded in her practice intentionally disrupt the expected values and associations between an artwork, social relations, and place, and also between the individual and the collective. Drawing from historical rituals as well as contemporary encounters, her works boldly address the African diaspora and perceptions about Black identities in America.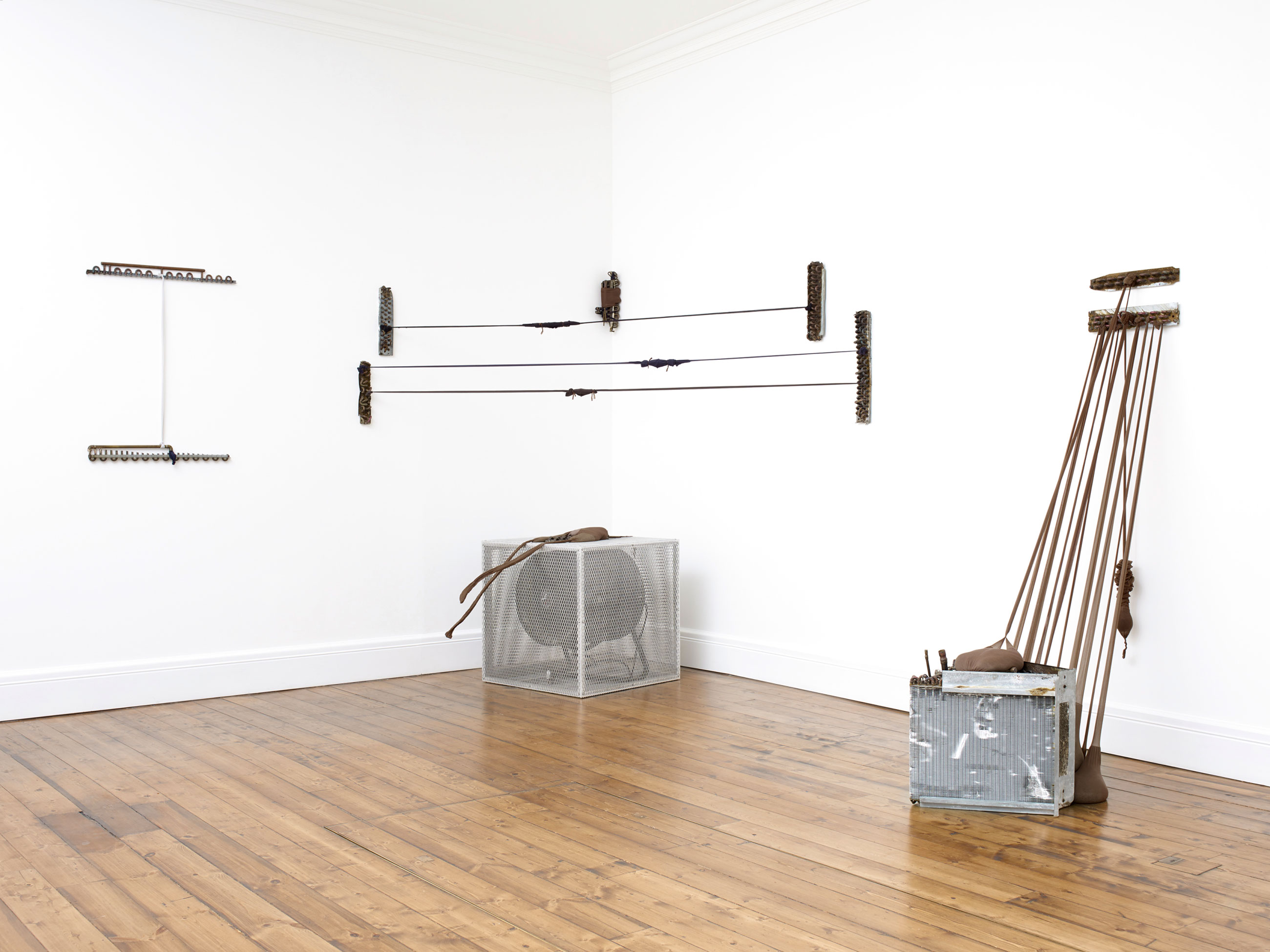 Learn More
Visitor guide: Our visitor guide to the exhibition includes labels on the gallery walls.
Untitled: Creative Fusions: Watch local artists Kenya Fashaw and Adri Norris and others leading musical, dance, and spoken-word performances, Capoeira demonstration, talks, and more inspired by the exhibition.
Reading list: Dive deeper into the Black Arts Movement with this list from the Denver Public Library.
Companion book for the exhibition: Purchase the catalog for Topologies in our shop.
News and reviews: Check out these stories about the artist and the exhibition:
"On her quest to discover herself and reflect her own experiences, she also broadened the very notion of what a Black artist could be. "T, The New York Times Style Magazine
"But 'Topologies' is important in that it argues forcefully for Nengudi's place in American art history, and indeed in Colorado art history." - The Denver Post
"For fans of abstract and conceptual art — the most recent exhibition at Denver Art Museum is a must see." 303 Magazine
"In an exhibition at the Denver Art Museum, Senga Nengudi charts the course of her own body." Forbes Magazine