While museums have been closed, we—like many of you—have spent countless hours visiting the next best thing: the museum in Animal Crossing: New Horizons.
Nintendo's virtual utopia has become a bonafide quarantine phenomenon, leading to record-breaking sales, legions of memes, a popular talk show, a parody on SNL, and (harmless) outrage. Fellow museums such as the Getty and LACMA have even joined in the fun, inspiring us at the Denver Art Museum to follow suit.
So to help celebrate International Museum Day (May 18 in real life but a luxurious May 18-31 in Animal Crossing), we've turned five of our permanent collection favorites into QR codes you can use to upload into the game. Hang them up in a makeshift art gallery, display them on easels around your island, or turn them into t-shirts to give as gifts to your beloved villagers—they're yours to take and admire.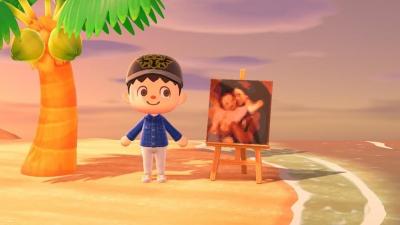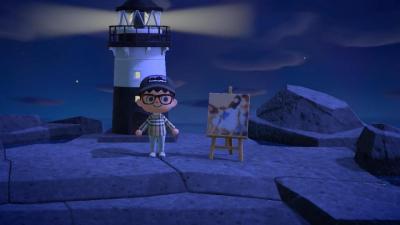 How to get started:
Open the Nintendo Switch Online app and find Animal Crossing under "Game Specific Services."
Click through to "Designs" and scan and save the QR code.
In Animal Crossing, open up your NookPhone to download the QR code in the "Custom Designs" app.
Press "+" to download the design. Select a save slot and choose the "Overwrite It" option.
Select the design and choose how you'd like to display it.
That's it! Consult this excellent guide if you get stuck.
If you'd like to create your own designs and QR codes, try out the Animal Crossing Pattern Tool (acpatterns.com). Warning: you *will* lose hours of your life on it but then again, if you're a fan of Animal Crossing that's something you're used to.
QR codes (click or tap to enlarge and scan):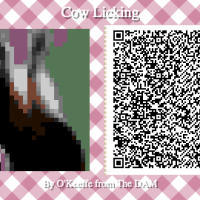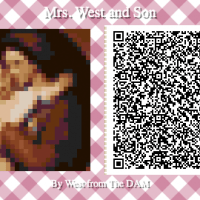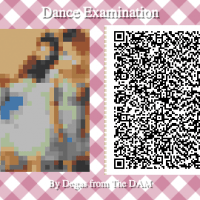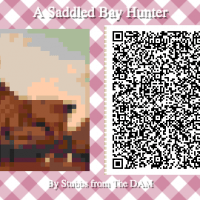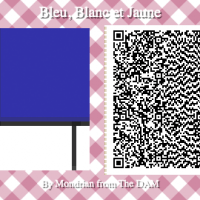 After the artwork has been uploaded, it's time to display it on your island! Be sure to snap a screenshot to share on social media. Tag us on Instagram, Facebook or Twitter at @denverartmuseum with the hashtag #InternationalMuseumDay.
Learn more about the artworks from our permanent collection we used in this activity:
And you can explore even more activities to do from home in our Museum from Home online hub.
Image credits:
Edgar Degas, Dance Examination (Examen de Danse), 1880. Denver Art Museum: Anonymous Gift, 1941.6. Photography courtesy of the Denver Art Museum.
Piet Mondrian, Bleu, Blanc et Jaune (Blue, White and Yellow), 1932. Oil paint on canvas. The Charles Francis Hendrie Memorial Collection, 1966.185.
Georgia O'Keeffe, Cow Licking, 1921. Oil paint on canvas. T. Edward and Tullah Hanley Collection by exchange, 1993.21.
George Stubbs, A Saddled Bay Hunter, 1786. Oil paint on panel. Signed and dated at lower left, Geo. Stubbs pinxit 1786. Gift of the Berger Collection Educational Trust, 2019.10.
Benjamin West, Mrs. Benjamin West and Her Son Raphael, about 1767. Oil paint on canvas. Gift of the Berger Collection Educational Trust, 2018.14.