NOTE: This photograph was on view in Stampede: Animals in Art was in 2019.
In celebration of the Month of Photography, let's dive a little deeper into the history of one of the photographs in this exhibition: Frank Eugene's The Cat.
Frank Eugene, a founding member of the New York Photo-Secession (1902-1917) and important figure in the history of the medium, created a loving portrait of a cat in 1916. In October of that year, The Cat was published in Camera Work, a photography journal affiliated with the Photo-Secession and edited by Alfred Stieglitz. Like other fine art photography clubs at the time, the Photo-Secession members favored Pictorialism, an approach to the medium that sought to reduce the crisp detail the camera was capable of and favored materials and techniques that produced qualities more akin to that of a painting. This majestic cat with fur that almost seems to be composed of brushstrokes sits, perfectly posed, within the hazy atmosphere of a dark interior. The Cat is a beautiful example of both a pictorialist photograph and a demonstration of one's affection for their pet.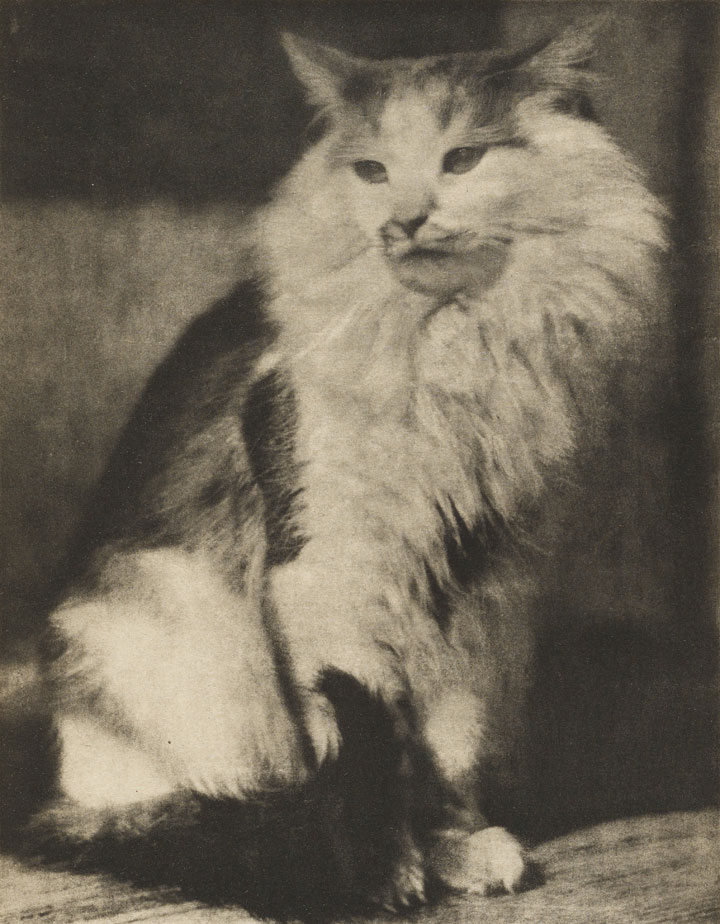 Fun fact: this particular print, acquired by the DAM just last year, was once owned by Alfred Stieglitz and Georgia O'Keeffe!