The photographer creates, evolves a better, more selective, more acute seeing eye by looking ever more sharply at what is going on in the world. Like every other means of expression, photography, if it is to be utterly honest and direct, should be related to the life of the times—the pulse of today.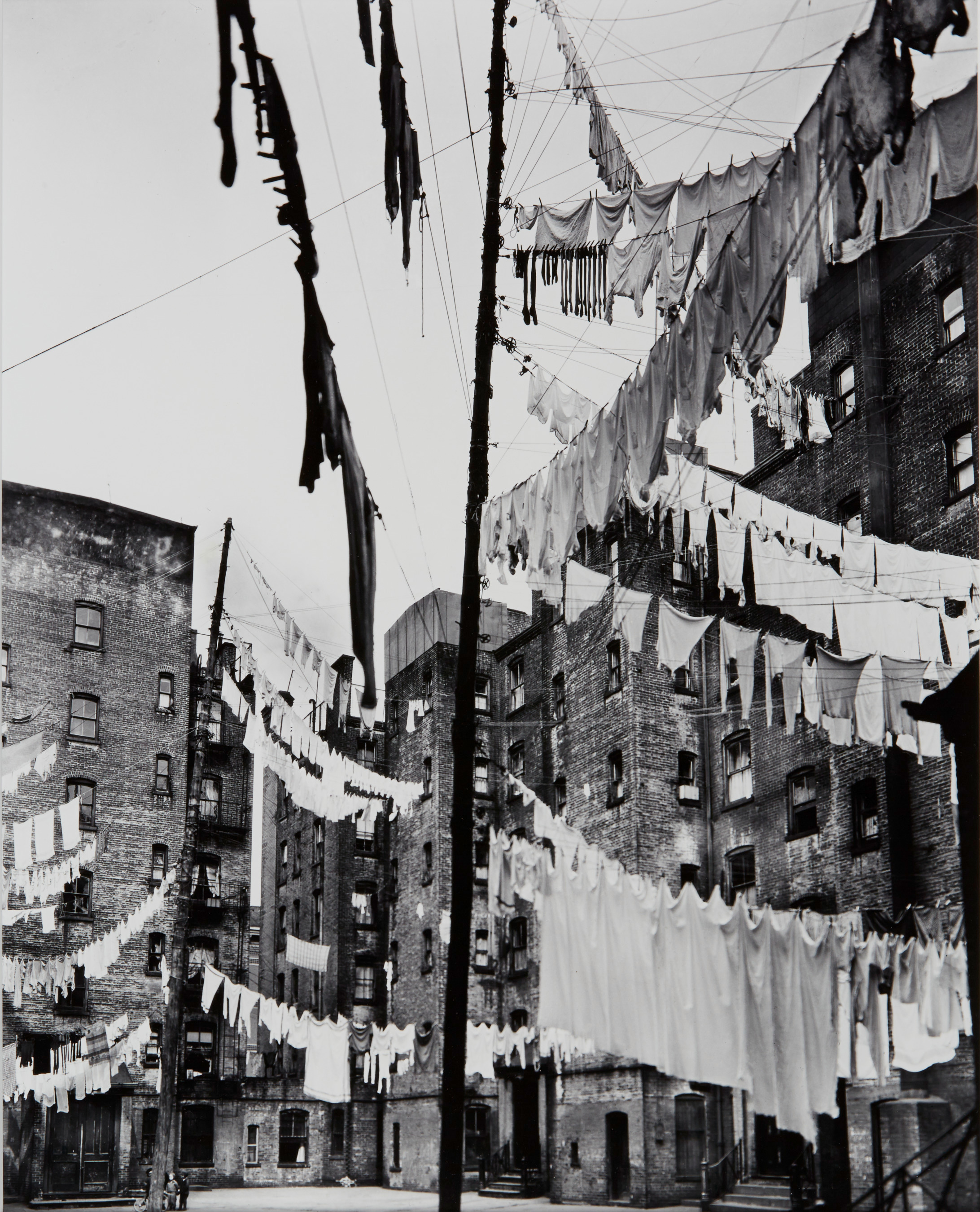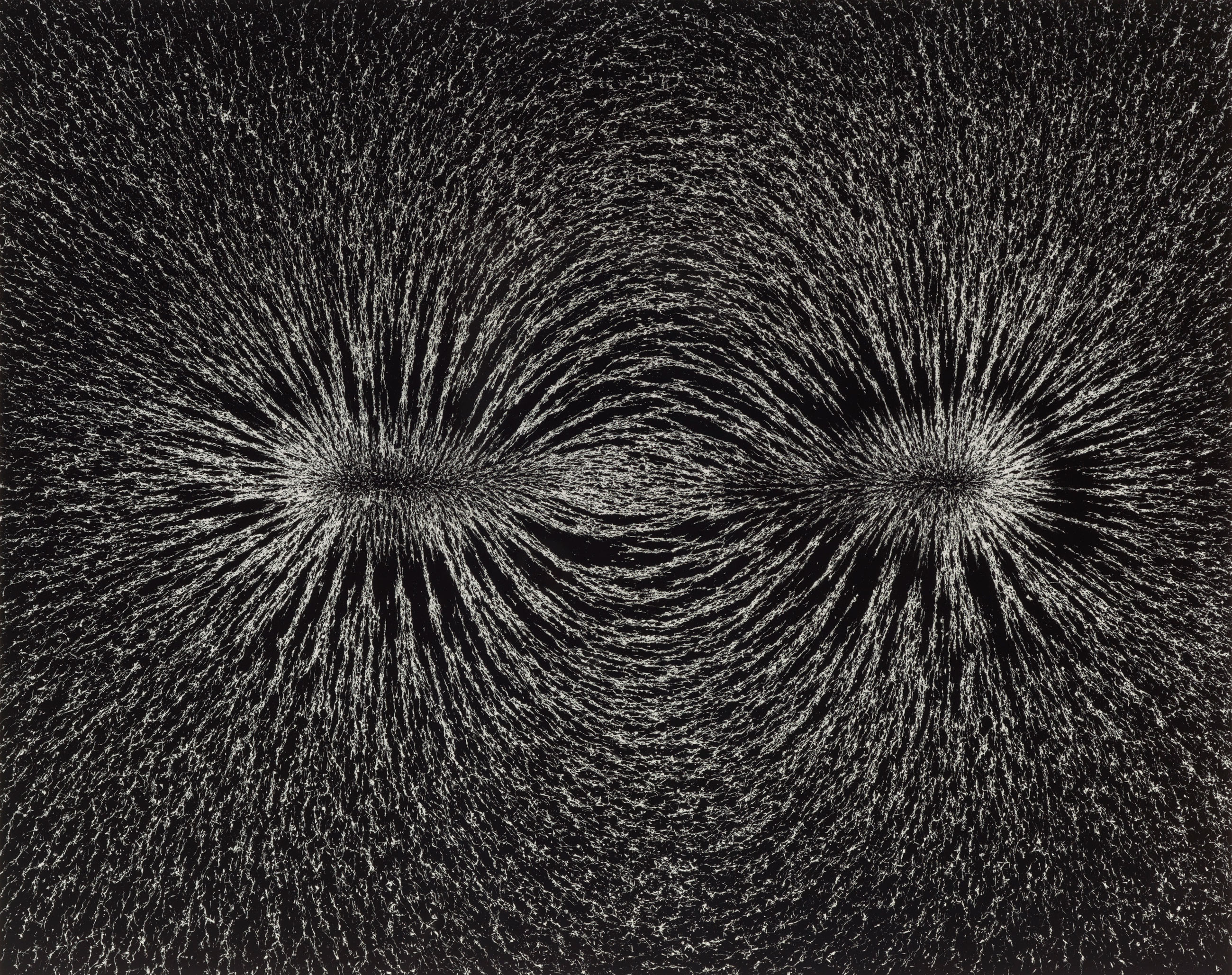 New York
Atget's work in Paris clearly resonated with Abbott's perspective of the medium and her approach to making pictures. She returned to New York in 1929 for a visit, but when she saw how much it had changed, she decided to stay. Inspired by the dynamism and modernization of the city, Abbott had an idea for a large project that would capture New York in this period of rapid change. She spent the first half of the 1930s making snapshots, scouting locations, noting ideal conditions to make specific pictures, and searching for funding sources. In 1935 Abbott applied to the Federal Art Project (FAP), a New Deal program, with the sponsorship of the Museum of the City of New York and received funding for the next four years for a project she called Changing New York. Abbott describes her goal in making these pictures:
To photograph New York City means to seek to catch in the sensitive and delicate photographic emulsion the spirit of the metropolis, while remaining true to the essential fact, its hurrying tempo, its congested streets, the past jostling with the present.
She took her 8x10 view camera all around the city to make photographs that expressed the character, energy, architecture, history, sites, and people of New York. The project culminated in a book of the same name published in 1939.
Modern Women/Modern Vision spotlights women photographers from the past 100 years. Four of Abbott's celebrated New York photographs from the 1930s are included in this show. Court of the First Model Tenements in New York City, 361–365 East 71st Street is one of the 305 photographs in the Changing New York project. The tenements in this picture were built in 1882 shortly after the 1879 Tenement House Act, which sought to regulate low-income housing by declaring minimum requirements for air and light in a living space, in an effort to begin to improve the poor living conditions that had evolved in the decades prior. The open-air courtyard at these tenements inspired this photograph made by Abbott over 50 years later. Social and architectural history aside, this is a visually striking picture—the ordinary household task of drying laundry is captured in a dynamic composition from a modern point of view with the camera angled up toward the sky.
Science
A little over 20 years later Abbott made this photograph demonstrating magnetism. She first became interested in the possibilities of photographing scientific subjects in the late 1930s as she was concluding her Changing New York project. In 1939 Abbott wrote a "manifesto" on science and photography. In it she states:
We live in a world made by science. But we—the millions of laymen—do not understand or appreciate knowledge which thus controls daily life…There needs to be a friendly interpreter between science and the layman. I believe that photography can be this spokesman…Today science needs its voice. It needs the vivification of the visual image, the warm human quality of imagination added to its austere and stern disciplines….
Throughout the 1940s, Abbott photographed scientific subjects, in many cases developing unique techniques and inventing special equipment—some of which she patented—to make her pictures possible. Many of these photographs were included in exhibitions and published in magazines such as Scientific American and Science Illustrated but her major project in this chapter of her career began in 1958 when she joined the Physical Science Study Committee (PSSC) at MIT, a federally funded group of scientists who were developing new and improved high school science curriculum. Abbott was hired to create photographic illustrations of scientific principles to be included in new textbooks—the pictures she created visually demonstrated concepts of motion, electricity, magnetism, light, optics, waves, and more. Abbott's photos are simple, elegant, accurate illustrations of how the world works.
Curious Visions explores approaches to abstraction in photography from the past 100 years, highlighting work from the DAM's permanent collection. Abbott's picture Magnetic Field, from her PSSC project at MIT, is included in this exhibition. The photographs in this show play with perception and ask the viewer to look at the world differently. At a glance, this picture appears to be a beautiful abstract composition, but as we now know, it is a document of a scientific phenomenon. Abbott is simply showing the world to us from an unfamiliar perspective and giving visual form to an invisible force.
Fueled by her determination, innovation, skill, and independence, Berenice Abbott made significant contributions to the history of photography. Aside from her wide-ranging and prolific career as a photographer and her role as steward of Eugène Atget's archive, Abbott also taught photography courses and wrote about photography in essays and manuals. Throughout her life and career, Abbott pushed against social expectations of women. While working on her Changing New York project, she showed photographs to FAP supervisors weekly. Upon seeing pictures she made in a particular part of the city, one male supervisor told her "nice girls" don't go there. She responded, "I'm not a nice girl. I'm a photographer. I go anywhere." Late in life Abbott described herself as a "self-taught risk taker"—I think it served her well.