The Denver Art Museum today announced bold plans to make significant improvements to the iconic North Building.
In 1971, the North Building opened, allowing the museum to display its collections under one roof for the first time. Superstar Italian architect Gio Ponti designed the exterior while Denver-based James Sudler Associates designed the gallery spaces and interior. It was a radical decision to build a seven-story, 210,000-square-foot tower—one of the first high-rise museums built in the country—in Denver.
It is time to revitalize this iconic landmark to keep it relevant for future generations. With enhancements to the North Building we will be able to better serve our community and follow our mission, putting education at the heart of the campus and creating a welcome center that allows us to open our doors to the community at large. The goal is to complete updates by 2021, the building's 50th anniversary.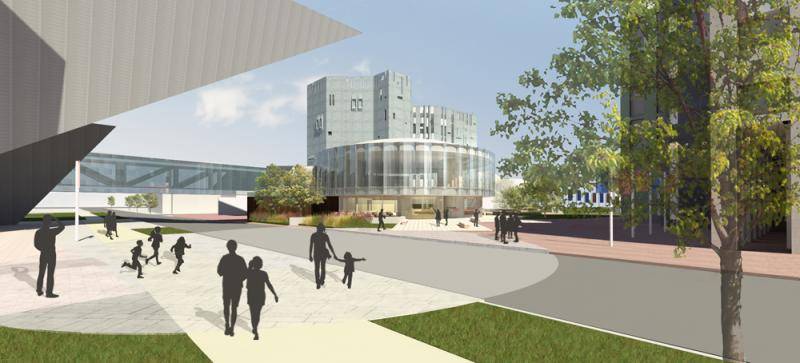 Lead Gift
J. Landis (Lanny) and Sharon Martin made a transformative lead gift of $25 million to support the North Building improvements. In honor of their pledge, the North Building will be known as the Martin Building following construction.
"The revitalization of the North Building will unify the Denver Art Museum campus, celebrate Gio Ponti's iconic design and ensure the building's relevance and stewardship for the next 50 years of its life," said Christoph Heinrich, the Frederick and Jan Mayer Director of the museum. "The Martins' longstanding commitment to our campus, major programs, special exhibitions, and collection acquisitions has elevated the museum to a national and international destination. Their lead gift in renovating the North Building, a Civic Center anchor and modernist gem, will launch a new era for the museum and ensure the highest quality programs and service to our 700,000+ annual visitors."