Join our featured artists Tya Alisa Anthony and Lares Feliciano online for Untitled: Creative Fusions from the comfort of your home on Friday, October 30, at 7 pm MST on our YouTube or Facebook pages.
The event will be livestreamed from the museum and include recorded videos. Tya Alisa Anthony, Lares Feliciano and collaborators will explore the theme Manifest Now.
Some of the night's events include activities you can do with the creatives. Read our tips below to get your supplies and questions ready!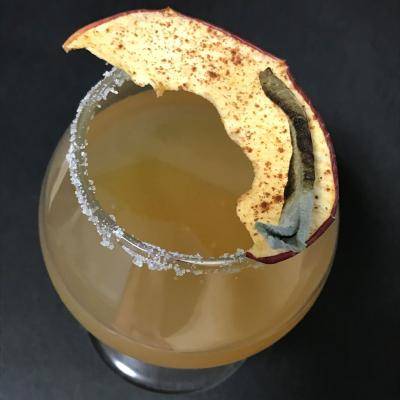 1. Prep for Happy Hour
Start the night off with a drink by watching chef Andrea Murdoch from Denver's Four Directions Cuisine demonstrate how to make a cozy cocktail called an Altiplano.
Here is the list of ingredients you'll need ahead of time:
2 oz Corsair quinoa whisky
4 oz Talbott's apple cider (Palisade, CO)
1/4 oz lemon juice
Garnish:
2 Tbsp organic cane sugar
1/2 tsp dried sage, ground
1 sage leaf, dried
1–2 apple chips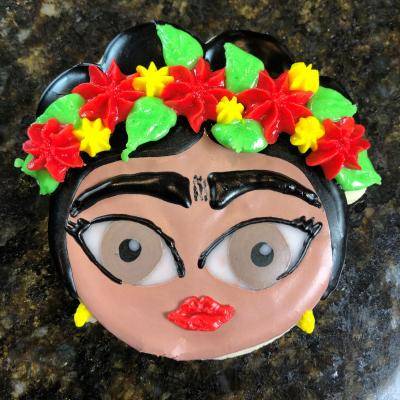 2. Gather Cookie Decorating Ingredients
Make a cookie and see artwork inspired by Frida Kahlo, with members of Las Adelitas, Valerie Finn and Natalie Pacheco. By grabbing all the materials beforehand, you can decorate cookies alongside Finn and Pacheco during their demo.
Materials you'll need for the cookie demo:
Sugar cookies cut in your desired shape
Disposable royal icing bags
Scissors to cut open the bags of icing
Royal icing flower tips for icing bags
Toothpicks for creating detail
Royal icings with a 10-count consistency, with these colors:

Desired skin color tone for Frida Kahlo
Black
White
Red
Green
Yellow
Note: you can either buy the icing colors individually or add food coloring to white icing.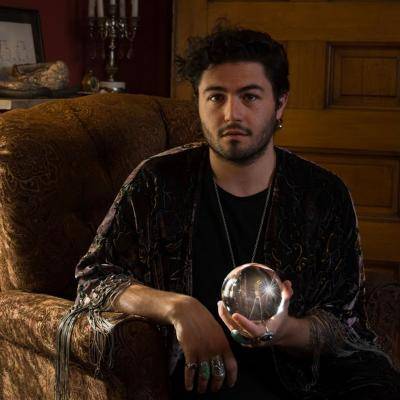 3. Develop Questions for the Live Tarot Reading
Cooper Kaminsky will host a virtual tarot reading with a brief Q&A. What do you want to know about connecting with your higher self? Come with a question and he might be able to answer it in the chat.
4. Brainstorm Questions for the Artist Q&As
There will be two opportunities for viewers to ask questions of our featured artists and their collaborators, which they will answer in the chats on YouTube and Facebook.
You can take part in an interactive conversation with Tya Alisa Anthony and fellow creators Halah Mohammed and Jaimie Carrejo. They will be discussing Anthony's creative practice and new community performance mural, BLACK/BROWN. Anthony's BLACK/BROWN piece will be on view at the DAM in the level 1 atrium starting October 23.
You also will be able to ask Lares Feliciano questions as you learn more about her creative practice and her new moving mural, otra tierra // other land. This work will be on view in the level 2 atrium at the DAM starting October 23.
5. Gather Materials to Make a Flower Crown
During the livestream, you'll be able to create a fun, DIY Frida-inspired flower crown, a craft activity for all ages with Las Adelitas member Marlene Chavez. Get all the materials you'll need in advance so you can make a flower crown alongside Marlene.
Here's what you'll need:
Artificial flowers
Headband with a fabric overlay
Glue gun
Glue sticks
Wire cutters
Strong pair of scissors
Something to protect your work area
6. Get Ready to Create a Full Moon Ritual
With the full moon in effect on October 31, the day after Untitled, Lares Feliciano will demonstrate and guide you through easy ways to build your own full moon ritual.
This is what you'll need:
Notebook/journal and
Pen/Pencil
Optional Materials:
Candles
Lighter/matches
Bay leaves
Sharpie
Glass bottle/jar of distilled water
Crystals/stones
Tarot deck
Fire Safety Note: Never leave a flame unattended and always check local fire bans before burning anything outdoors.