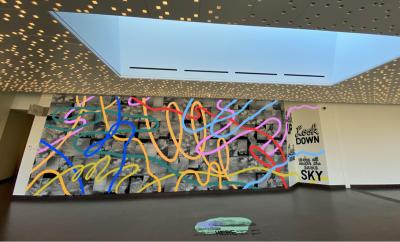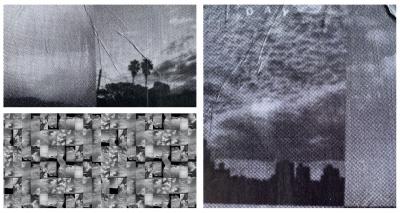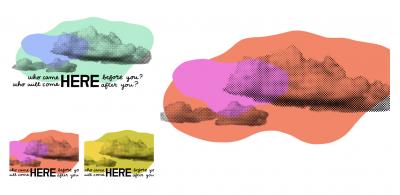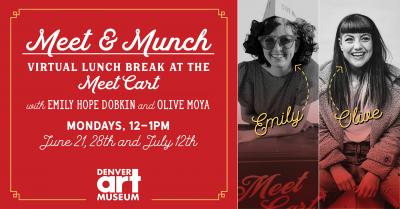 What do food, music, peaceful spaces, art, nature, and finding your people have in common? These are all the major connective themes that have emerged from our Meet & Munch series...so far.
Olive Moya and I kicked off this Meet & Munch series to serve as another way for community members to participate in the Martin Building mural project. In a nutshell, our concept for the mural revolves around how the natural elements serve as symbols of our basic human needs: air/sky (belonging), earth (stability), fire (connection), and water (letting go).
During May and June, community members submitted photos of their "slices of the sky" to co-create a patchwork of perspectives that, when pieced together, will serve as the backdrop of this mural. Our intention with this part of the project is to convey how such different perspectives can still connect us as a whole. That though we are all under the same sky, it looks/feels different when viewed from eyes that are not our own. And yet, this very same sky is a vastness we all live, breathe, and meander beneath every day.
Through the Meet & Munch series, we're now focusing on the earth or grounding component— sourcing ideas for colorful thought-provoking phrases and questions that will live on the pathways outside the museum and on the floor of the Martin Building near the mural. These sessions ultimately serve as creative brainstorming sessions—they are interactive, virtual, and open to anyone to join in.
We've got one more session left in the series, and we're absolutely positive if your eyes are reading this, you definitely should come. Here's why:
1. Take back your lunch break
Hey, did you know June 18 was/is actually a national holiday called Take Back The Lunch Break Day? It's a new-ish holiday created in response to the decline in the employee lunch break in today's over-productive work culture. With so many of us working from home these days, lines have been blurred between work/life balance. Needless to say: we all could use a reminder to take an actual full hourlong break from our workload. Why not make it fun and meet some new people AND have your ideas culminate in an awesome community-based project, which leads me to…
2. Your ideas will be included in something awesome
What comes out of these brainstorms will eventually show up literally on the ground you walk on. We're taking the themes, thoughts, words, and spontaneous conversations captured during these sessions, and will soon synthesize them into inspirational phrases and/or questions that will spark curiosity, questioning, and community building. Olive will be designing these in vinyl.
3. You'll get grounded
This portion of the project is focused on what roots us. What grounds us. What makes us feel at home within a particular place. I think, especially living the past year in a global pandemic, perhaps we've reflected more on what this actually means. Or how this has shifted. Or changed. You let us know on July 12.
4. Meet new people
Did I mention this takes place at The Meet Cart? The Meet Cart is a mobile structure where unfamiliar people become unexpected pals. This space creates more meaningful connections for strangers, friends, family, and colleagues. We meet, greet, and play through games, prompts, and activities. Amidst the pandemic, the Meet Cart has been virtually rolling its wheels around the world hosting celebrations, company happy hours, creative conversations, and various community-building experiences. During these sessions in particular, we play a game that serves as a creative brainstorm around the concepts of belonging here in Denver. Everyone participates. Everyone shares their moments of finding or creating community. Everyone's voices are heard.
5. You'll get an epic playlist
Ok, ok: I'll be fully transparent in giving away my personal favorite prompt in which I ask participants to share a song that reminds them of feeling home. More specifically: the Denver metro area as their home. All of these songs from Meet Cart sessions so far have been curated into a playlist that keeps growing every week. Give it a listen.
Tell us what song that is for you next week. Join us on July 12 at noon. And, if for some reason that's already booked up for you, consider coming to our Creative Mornings Talk on July 23.