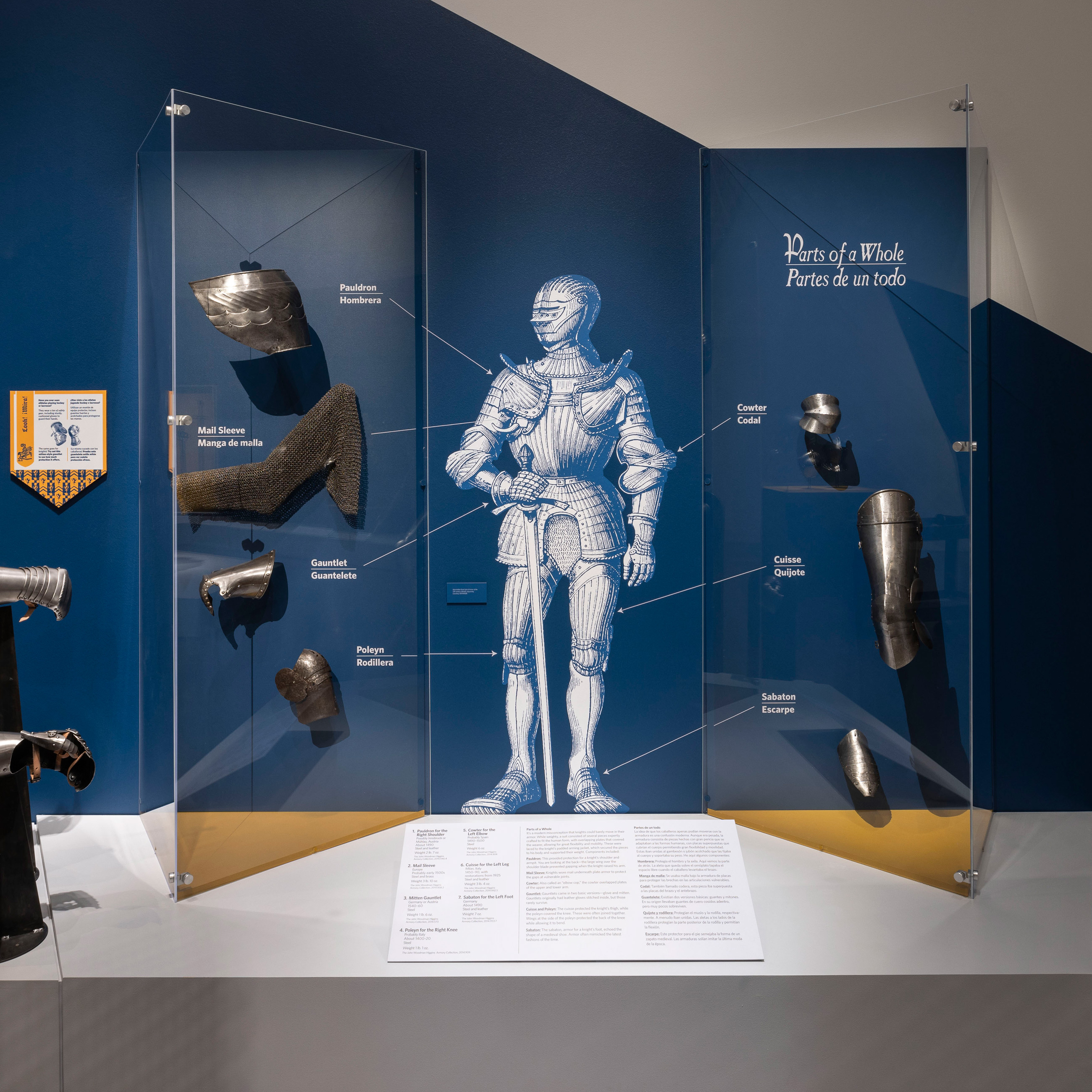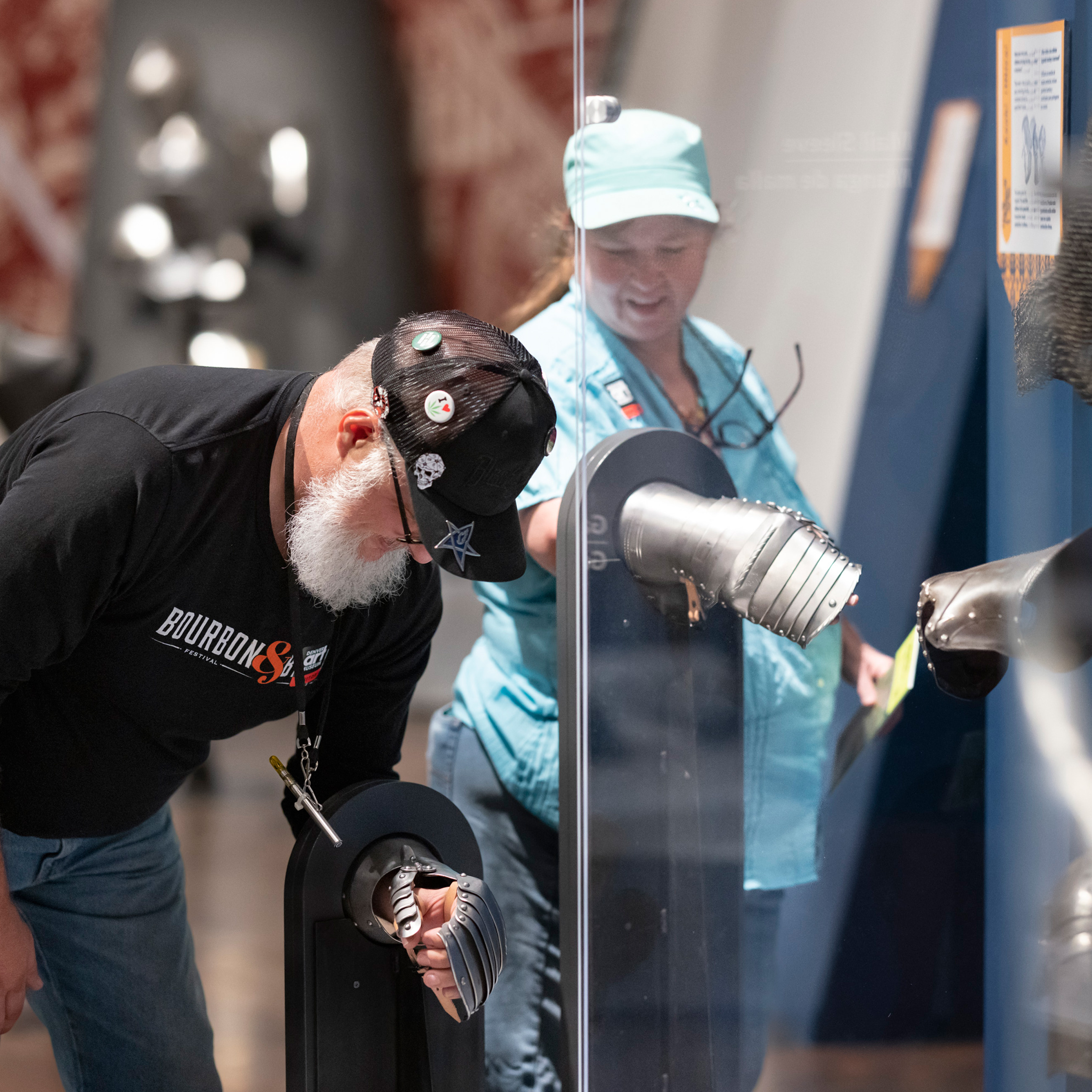 Did you know that some of the common phrases we still use today date back to the days of knights and armor? In honor of Age of Armor: Treasures from the Higgins Collection at the Worcester Art Museum, we present five examples of terms from the days of yore:
1. Full tilt: This term refers to jousting, where two knights would race at one another at full speed on horseback, trying to knock each other off. They were coming at one another so fast and the term "full tilt" emphasized that break-neck speed.
2. Throw down the gauntlet: A gauntlet was a heavy armored glove. This turn of phrase comes from when knights would challenge one another to a duel. If one "threw down the gauntlet," at someone's feet, it was considered a grave insult and a call to battle. Likewise, if someone "took up the gauntlet," that meant they were accepting the challenge.
3. Freelance: First seen in Sir Walter Scott's novel Ivanhoe, published in the early 1800s, in which he coined the term "free lance" to refer to a medieval mercenary. We can assume that "lance" refers to the weapons that soldiers typically carried during this time. We still use this word today in a similar manner to refer to independent workers.
4. Devil's advocate: This used to be the name of a position in Roman Catholic Church. They would argue against those who were being considered for sainthood by bringing up anything that could be considered unfavorable about their past or their character.
5. By hook or by crook: Dating back to the fourteenth century, this phrase is theorized to have come from a medieval law where peasants were only allowed to collect firewood either by using their reaper's bill hooks or by a shepherd's crook from the tops of dead trees.
If this list made you more interested in medieval times, come check out Age of Armor. Through September 5, 2022, you can see suits of armor, weapons, and much more. Included with general admission, which is free for members and everyone 18 and under.