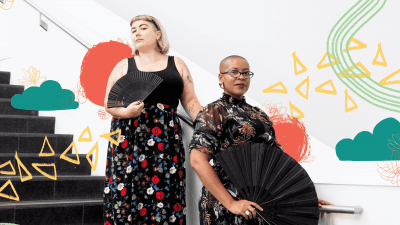 Untitled: Creative Fusions at Home
Untitled: Creative Fusions is a collaboration with local artists and creatives to create an evening full of events, performances, experimentation, and one-of-a-kind experiences. Throughout the night, artists will showcase their work while providing a hands-on and engaging atmosphere.
Due to COVID-19, Untitled: Creative Fusions have moved to an online platform where viewers are able to watch the program from the comfort of their homes.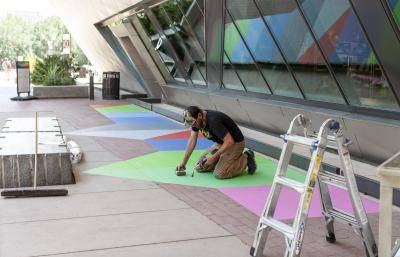 Window Program
While the Studio is closed, we are still engaging with local artists through the projects created for the plaza windows.
Our latest collaboration with Andrew Huffman, Domino Projection, brings art to passersby and visitors alike. This is a site-specific, ephemeral installation that responds to the existing architecture and contemporary times to produce a unique, optimistic and interactive artwork. Stop by the Martin Plaza to experience Domino Projection and become a part of the art!
Stay tuned for the next iteration of this project, coming October 2020.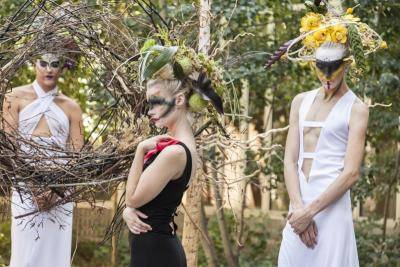 Creative-in-Residence
Through this series, local creatives from a variety of disciplines push the notions of what a museum can be—for visitors, for the creative community and for the institution itself. Things will get wildly creative and maybe a little messy too!
Get the latest updates on Facebook, Twitter and Instagram—use the hashtag #creativeinresidence.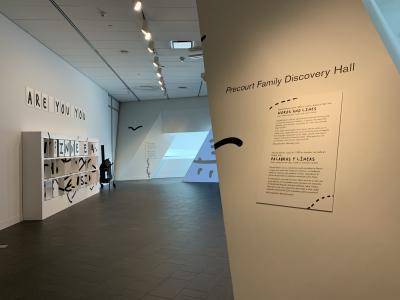 Precourt
The Precourt Family Discovery Hall features an artist-designed experience with an aim toward inspiring imagination, play, and wonder. Each artist installation takes advantage of the Hamilton Building's unique architecture and is designed to encourage visitors of all ages to interact with the artwork and with one another.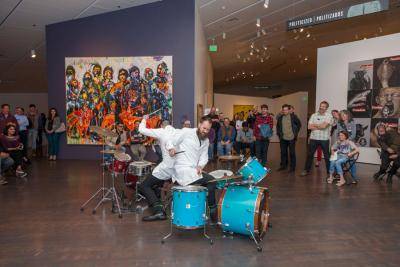 Get Involved
Are you a creative interested in collaborating with us? We'd love to know more about your work. Learn about the opportunities for artists we have available and how to reach us to discuss them further.