Rez Metal Project
Viki Eagle's Rez Metal project investigates how Native artists have challenged and reclaimed dominant historical narratives through the sounds of heavy metal music. Her work focuses on how Rez Metal musicians express an Indigenous sonic resistance by bringing awareness to language loss, land dispossession, cultural reclamation, environmental impacts, MMIW (Missing and Murdered Indigenous Women), and on-and-off-the-Rez politics. This space explores how the sights and sounds of Rez Metal reconfigure place-making and re-map Indigenous experiences.
Rez Metal T-Shirt Wall
Listen and learn more about the bands included on the Rez Metal t-shirt wall.
Row 1 (top to bottom, left to right):
Row 2:
Row 3:
Rez Metal CD Wall
Listen and learn more about the bands included on the Rez Metal CD wall.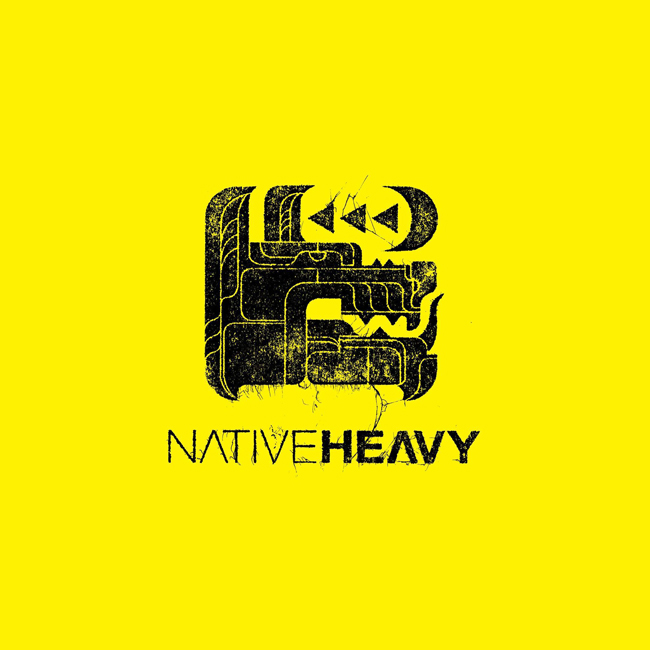 Native Heavy Playlist
Native Heavy was started by Winston Jose, the lead vocalist of Ocean Harvest. He created this playlist with his Facebook and Instagram page "Native Heavy" to help grow the Rez Metal scene and to "show non-Native people we do exist." The playlist features over 5 hours of song samples from different Rez Metal bands, many of which featured in the t-shirt and CD walls, that have been added by fans and listeners. This playlist is a great collection of Rez Metal in the Spotify realm that contributes to the circulation of soundwaves and music from the southwest New Mexico and Arizona.
Preview the music below or on the DAM's Spotify account. Please aware some of the music contains explicit lyrics and is NSFW.
The Indigenous Punx Archives
Music fans interested in learning more can visit the Indigenous Punx Archive, a digital archive on Instagram for Indigenous and American Indian punk and subcultural scenes from the 1980s to today. The archive documents the many contributions and histories of Indigenous early rock 'n' roll and punk rock music through D.I.Y., flyers, sounds, and space making. It seeks to showcase bands from the past, and those presently writing music, creating their own venues, making zines, merch, art, creating alternative fashion, and using skateboarding to tell their stories.
Indigenous punk fans and musicians in various scenes can connect, support, promote their music, and interact on this archive, which is maintained by Kristy Martinez (Yaqui/Xicanx) of the UCLA Musicology department and musician Cass Gregg (Tsilhqot'in/Scottish).