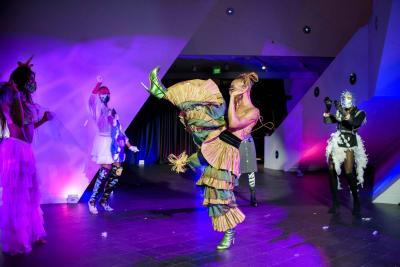 Untitled: Creative Fusions at Home
Untitled: Creative Fusions is a collaboration with local artists and creatives to create an evening full of events, performances, experimentation, and one-of-a-kind experiences. Throughout the night, artists will showcase their work while providing a hands-on and engaging atmosphere.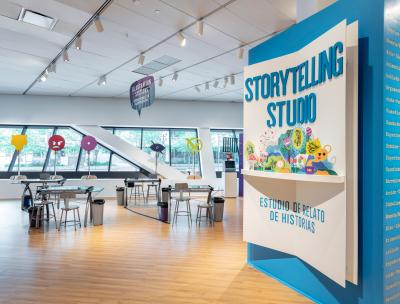 The Studio
The Denver Art Museum's interactive Storytelling Studio is a place to spark your creativity, connect with Denver's creative community, and get a new perspective on the artistic process!
Visitors will have the chance to explore themes of place, identity, and imagination in the brand new Studio from 11 am to 3 pm. The Studio will have interactive, self-guided activities and art created by local artists.
Creative Classes
Creative Classes for adult audiences will begin in January 2022. These classes could include such content as weaving with organic materials, DIY LED light boxes, wheat pasting collage, drawing bodies in motion, or any other creative pursuit. Creative Classes will be held in the new Learning and Engagement Center workshop spaces in the newly renovated Martin Building, opening October 24.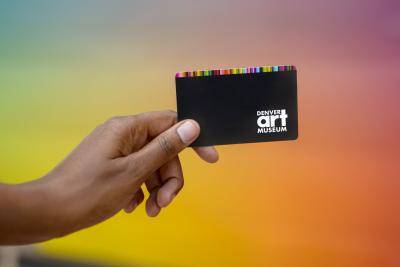 Become a Member
Join today to get free general admission for an entire year, discounted tickets and access to member-only hours for ticketed exhibitions, free general admission guest passes, and much more!
Lifelong Learning and Access programs are supported by the William Randolph Hearst Endowment for Education Programs, Nancy Benson Education Endowment Fund, CenturyLink Endowment, Jim Kelley and Amie Knox Education Endowment Fund, and the Cooke-Daniels Fund. Support is also provided by the Institute of Museum and Library Services, NextFifty Initiative, Colorado Garden Foundation, Colorado Creative Industries, and the residents who support the Scientific and Cultural Facilities District (SCFD).