Welcome to the
Denver Art Museum
Today is May 14, 2021. We are open 10 am – 5 pm.
Plan Your Visit
We're happy to welcome you to the museum! Get ready for your visit in advance. Purchase timed-entry tickets, get directions, and learn more about our commitment to helping you have a safe and enjoyable experience with us.
Commitment to Action
Black lives matter and the museum stands with those who are demanding change to end systemic racism in our country.
Send Us Your Slice of the Sky
For a new mural that will be prominently displayed in the Martin Building when it reopens October 24, artists Emily Hope Dobkin and Olive Moya are asking for photo submissions of the view of the sky from your neighborhood that they will incorporate into the backdrop of the mural. Learn how you can participate and send us your photos by June 30.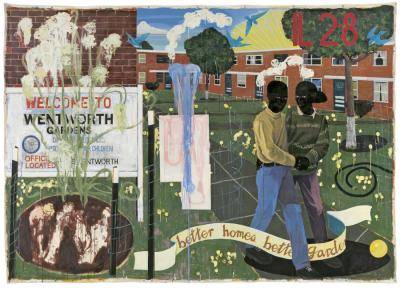 Museum Web Quest
Explore socially relevant topics such as identity, power and privilege, and our relationship to the environment in our latest Museum Web Quest. These virtual resources encourage parents and kids to look at art from a fresh perspective and spark discussions about issues that matter.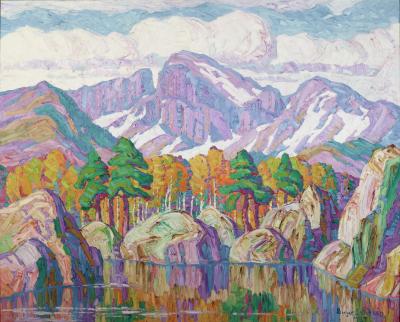 Museum From Home
If you're not yet ready to visit us in person, we invite you to explore the DAM online. Browse artwork in our online collection, take virtual tours of exhibitions, download coloring sheets and phone and computer backgrounds, read interviews with artists, and more.
El museo en español
Bienvenido y bienvenida al rediseñado sitio web del Denver Art Museum. Como parte de nuestro compromiso de accesibilidad para todo público, hemos dado inicio a los esfuerzos para asegurar que la totalidad de este sitio se presente en inglés y en español. Estos esfuerzos de traducción ya están en marcha y se completarán a mediados de 2021. Mientras tanto, toda la información importante en español acerca de la visita al museo la puedes encontrar en estas páginas. Además, por favor, utiliza el menu de idiomas de la esquina superior derecha para las páginas que ya están disponibles en español. Muchas gracias por tu paciencia y esperamos poder darte la bienvenida al museo próximamente. Para mantenerte al tanto de lo que sucede en el museo, por favor, suscríbete gratis a nuestro boletín informativo.
Share your visit with #DenverArtMuseum