Welcome to the
Denver Art Museum
Today is September 22, 2021. We are open 10 am – 5 pm.
The Martin Building reopens October 24
Designed by Italian architect Gio Ponti and Denver-based James Sudler Associates, the Martin Building first opened in 1971. For the building's 50th anniversary, it has been fully restored and renovated throughout, including expanded galleries, restaurants, and rooftop and outdoor spaces offering visitor access to stunning city and mountain views.
It will reopen to the public with an Opening Day Celebration & Free Day on Sunday, October 24. Tickets reservations are encouraged and are available now.
Commitment to Action
Black lives matter and the museum stands with those who are demanding change to end systemic racism in our country.
Plan Your Visit
We're happy to welcome you to the museum! Get ready for your visit in advance. Purchase timed-entry tickets, get directions, and learn more about our commitment to helping you have a safe and enjoyable experience with us.
Art in You
Cultivating creativity is central to the programs and exhibitions at the Denver Art Museum. Whether you're getting hands-on with a project in the Studio, participating in Drop-in Drawing, or listening to an artist describe their process, we aim to inspire the creativity and artist within you.
We invite you to join us in celebrating your own creativity by supporting the "Art in You" campaign. Not only does your gift go above and beyond your support as a member or ticket buyer, but all gifts are also matched. Consider making a 100% tax deductible donation today.
Bank of America's Masterpiece Moment
Masterpiece Moment is a new video series created by Bank of America designed to showcase works of art in the collections of 25 museum partners across the country. In the latest video, Christoph Heinrich, Frederick and Jan Mayer Director of the Denver Art Museum, discusses Bodhisattva of Compassion (Guanyin) Seated in Royal Ease.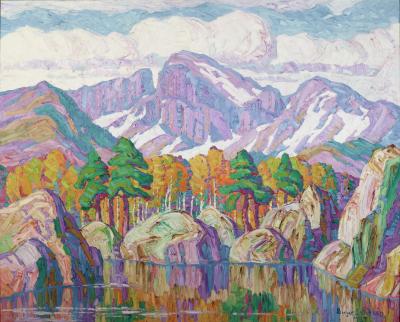 Museum From Home
If you're not yet ready to visit us in person, we invite you to explore the DAM online. Browse artwork in our online collection, take virtual tours of exhibitions, download coloring sheets and phone and computer backgrounds, read interviews with artists, and more.
El museo en español
Bienvenido y bienvenida al rediseñado sitio web del Denver Art Museum. Como parte de nuestro compromiso de accesibilidad para todo público, hemos dado inicio a los esfuerzos para asegurar que la totalidad de este sitio se presente en inglés y en español. Estos esfuerzos de traducción ya están en marcha y se completarán a mediados de 2021. Mientras tanto, toda la información importante en español acerca de la visita al museo la puedes encontrar en estas páginas. Además, por favor, utiliza el menu de idiomas de la esquina superior derecha para las páginas que ya están disponibles en español. Muchas gracias por tu paciencia y esperamos poder darte la bienvenida al museo próximamente. Para mantenerte al tanto de lo que sucede en el museo, por favor, suscríbete gratis a nuestro boletín informativo.
Explore Our Collections
Fatima
Jordan Casteel
Fatima, 2018
Oil on canvas
90 x 78 in.
Denver Art Museum: Purchased with funds from Vicki and Kent Logan; Craig Ponzio; Bryon Adinoff and Trish Holland; Devon Dikeou and Fernando Troya; Suzanne Farver and Clint Van Zee; Baryn, Daniel, and Jonathan Futa; Andrea and William Hankinson; Amy Harmon; Lu and Chris Law; Sharon and J. Landis Martin; Amanda J. Precourt; Judy and Ken Robins; Annalee and Wagner Schorr; Judith Zee Steinberg and Paul Hoenmans; Ellen and Morris Susman; and Margaret and Glen Wood. 2019.21
© Jordan Casteel

Share your visit with #DenverArtMuseum