The Denver Art Museum's Native arts department understands that it is important to listen to Native community members when you are caring for their objects. That's why creating and implementing an Indigenous Community Advisory Council was an important step for us to stay connected to the local community and all the Native nations we represent. Read below for details on this initiative and to meet the council members who we rely on so much. We hope you will see them as your resource, too.
Getting started:
Dakota Hoska:  Soon after my arrival at the Denver Art Museum in July of 2019, my colleague John Lukavic, Andrew W. Mellon Curator of Native Arts and the head of the Native arts department, told me about his desire to assemble a group of Native advisors we could consult with on a variety of topics. I had worked closely with a Native Exhibition Board and a Native Community Engagement Board in my previous position at the Minneapolis Institute of Art while planning for the exhibition Hearts of Our People: Native Women Artists. That experience was tremendously rewarding, and I had learned so much from all of the thoughtful people I had worked with on that project. Therefore, I was very interested in assembling such a team for the DAM right away.
John had already had some previous discussions with Jan Jacobs (Osage), asking for her thoughts on potentially starting such a group. In our opinion, Jan was the perfect person to start this conversation with, as she is an active Native community member here in the Denver area. She is also deeply grounded in the practices of her home community, and she has a long history of working closely with the museum. She began working as a contract employee for the DAM in 1987, eventually serving as Master Teacher and Adjunct Associate Curator for the American Indian collection. After leaving the museum in 1998, she continued her support of the Native arts department as a board member of the Native arts support group. Because she is familiar with both the inner workings of this large institution and the perceptions of the museum held by the local Native community, we were excited to collaborate with her and begin assembling our team.
Together, Jan, John, and I met to establish the framework for our group. We wanted the people we selected to be recognized community members who were somewhat familiar with the museum, and people that others would feel comfortable approaching. We also wanted to ensure a diversity of viewpoints. So we considered people from a variety of the many Nations living in and around Denver, while making sure that the Ute, Cheyenne, and Arapaho voices were a consistent presence. Additionally, we worked to find people who served the community in a variety of ways, for example as cultural leaders, artists, educators, and people who work closely with youth. Finally, we hoped for a variety of ages, to make sure that our group could speak to the concerns of multiple generations. John and I asked Jan to serve as our first committee chair and elder, and were very humbled when she agreed to take on this important initiative. It is with great pleasure that I now turn this story over to her so she can discuss her role and introduce this very important group of people, which has been officially designated our Indigenous Community Advisory Council.
Jan Jacobs: As the Chair, my role is to serve as a conduit, helping both the DAM and council move forward in a manner that recognizes the strengths and desires of both. Having worked on numerous exhibits and projects over the years, whether as a DAM staff member or a community member, I understand the stories we tell to museum visitors must be accurate and thoughtful. These stories may be of decades-old pieces from the collection or from the voice of a contemporary artist explaining and sharing their art.
It is the responsibility of the advisory members to not only guide and learn, but to listen and act. As representative voices from multiple nations and representing multiple nations in the collection, we must be mindful that the decisions we make impact not only the peoples of these nations, but the institution as well. As the Chair, working in conjunction with our dedicated council members, my wish is to build upon the foundation of outreach the Native arts department began many years ago. The goal then, as it is now, is to grow participation from the Native (Indigenous) community and encourage them to become active museum visitors, contributors, and supporters. We hope to do this by exploring ways the museum can become more welcoming, inclusive, and respectful of the local Indigenous community, and the members of our advisory council are the right people to help achieve this goal.
While you can always reach out to the Native arts department directly, we know visitors may not always feel comfortable doing so. So let me introduce our dedicated council members. Each one is willing and open to hear from you with questions, issues, and ideas. The council is here to listen.
Meet Your Indigenous Community Advisory Council Members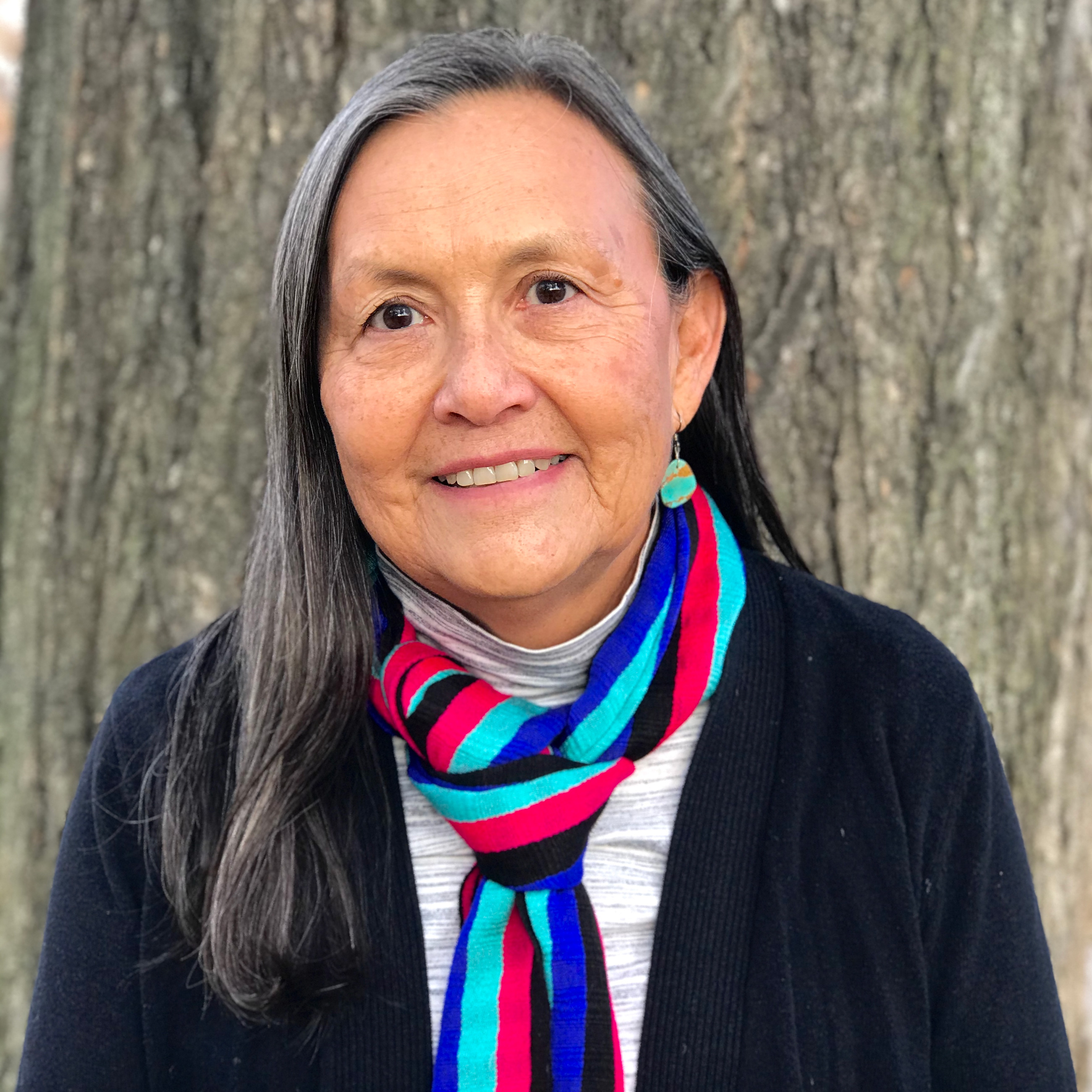 Jan N. Jacobs (Osage), Chair
Jan first came to Denver as a student at Loretto Heights College and concluded her college years at Northeastern State University and the University of Oklahoma earning a BS and MS in education.
Over the years, Jan has served in numerous roles, always with the focus of providing insight, understanding, and education regarding the American Indian and Alaska Native communities. She spent time at the Denver Art Museum serving as Master Teacher and Associate Adjunct Curator for the Native arts department. She is retired from the Department of Commerce, U.S. Census Bureau in the Office of Intergovernmental Affairs in Washington, DC. In that role, she worked with federally recognized tribes, numerous state recognized tribes, and many national and regional AIAN organizations.
Jan has been a visiting artist for the DAM, sharing her of love of Osage ribbonwork with visitors and school groups. She also served as an officer for the Native arts department support group.
Reason I joined the council:
When asked to work with the DAM on the formation of an Advisory group, I didn't hesitate. I have had a relationship with the DAM since 1987 and know it has worked hard to change the way it presents and represents American Indian art and artists. What a great opportunity to be a part of the Native Arts Department vision as it evolves and moves forward.
Contact Jan:
osages02@yahoo.com
720-339-9597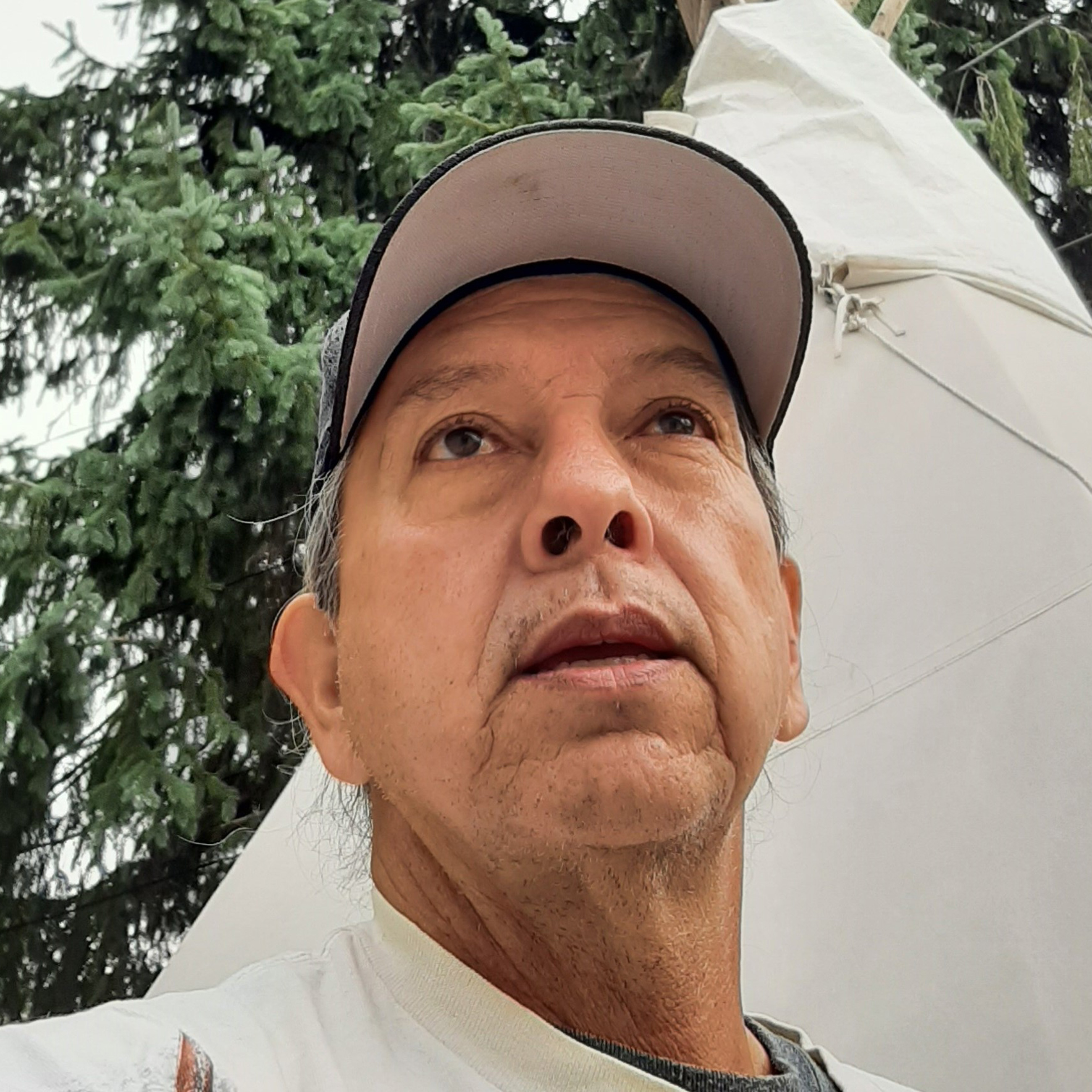 Sid Whiting, Jr. (Lakota)
Sid Whiting Jr. is a Sican'gu Lakota northern traditional dancer and singer. He has been an advocate for and part of the Denver Native community for most of his life. He promotes the value of the Denver community through his involvement in the Denver March Powwow, AMERIND All West Indian High School Basketball Tournament, and Tall Bull Memorial Grounds. Sid's interest in art is both personal and professional. As a maker, Sid creates regalia, arts and crafts, and fine jewelry. Through his work with the diverse Denver Indigenous community, he has developed an understanding and appreciation for the artwork that Native people value and consider authentic, and he enjoys working closely with other makers from around the country. Sid's most recent focus is on helping high school students become college ready. By using traditional Indigenous knowledge, Sid helps his students become proficient in math, culture, and the environment. Sid hopes his work promotes Native cultures in a realistic light that dispels cultural misunderstandings.
Reason I joined the council:
The real reason I wanted to join the council is so that the Native people I know had good representation. I really hate those pictures that stereotype or romanticize the images of our people. Some of those pictures are so demeaning; that's not right, that's not how we like to be represented.
Contact Sid:
sidfishes2@yahoo.com
Or find him on Facebook at Sid Whiting, Jr.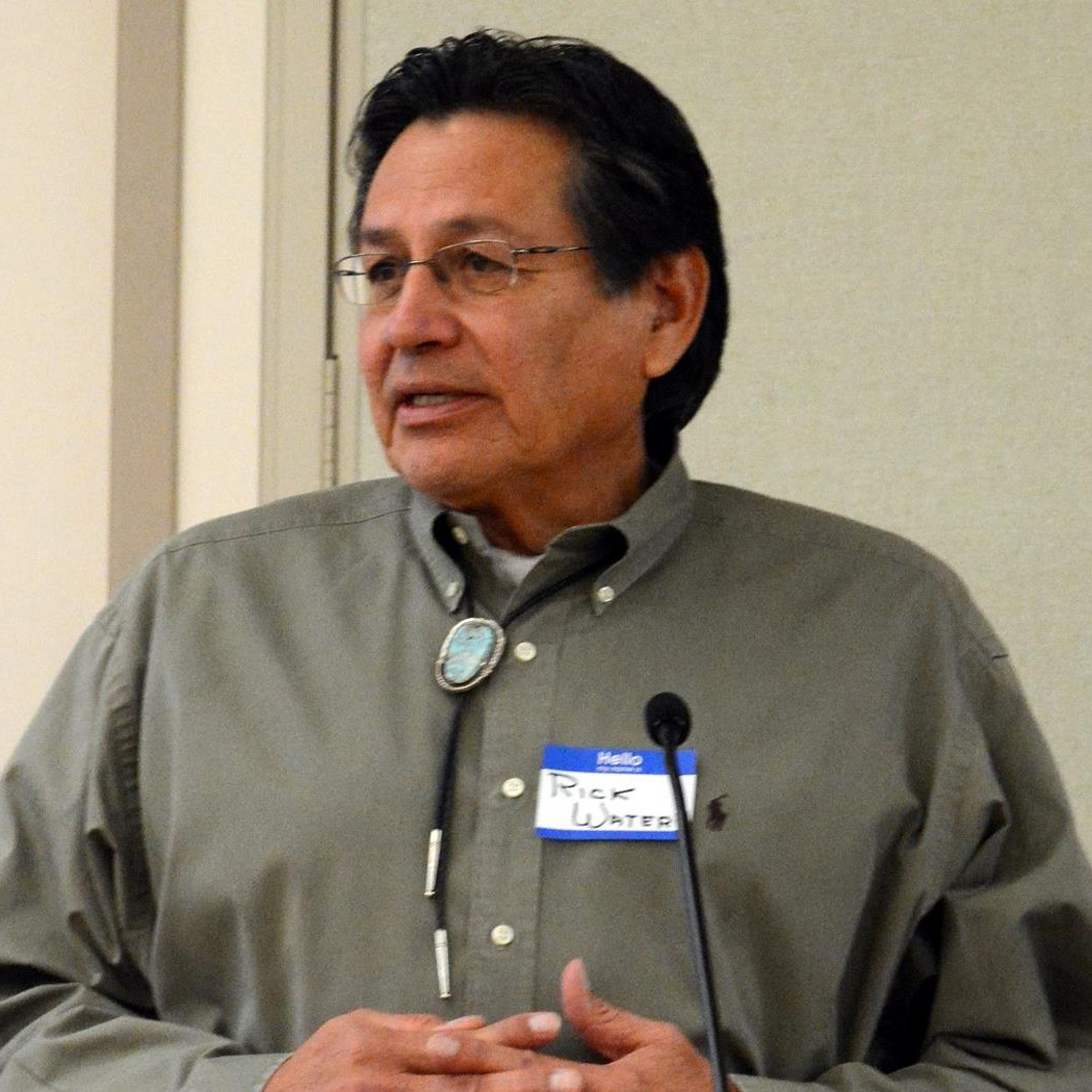 Rick Waters (Kiowa and Cherokee)
Rick Waters is the Executive Director of the Denver Indian Center, Inc. As a citizen of the Kiowa and Cherokee tribes of Oklahoma, Rick has worked in Indian Country for over 40 years before coming to the Denver Indian Center. Some of his previous positions include: National Director of Tribal Relations with the University of Phoenix, Sr. Director of Foundations at the American Indian College Fund, Assistant Director of Admissions at the University of Colorado-Boulder, and American Indian Home-School Liaison with the Dallas Independent School District. Rick is married to Deana Harragarra Waters (Kiowa/Otoe) and together they have two daughters, Regina and Kelly, and three grandchildren. Rick enjoys serving the American Indian community and uses encouragement and self-empowerment to inspire others.
Reason I joined the council:
U.S. history is Native American Indian history. Being a part of a group that has a voice in sharing our story through the creations of Indigenous artists, and who we are as the original inhabitants of this land is important to me. I am humbled to be asked by the Denver Art Museum to share my experiences and insight regarding American Indian culture and art.
Contact Rick:
rick@denverindiancenter.org
(303) 936-2688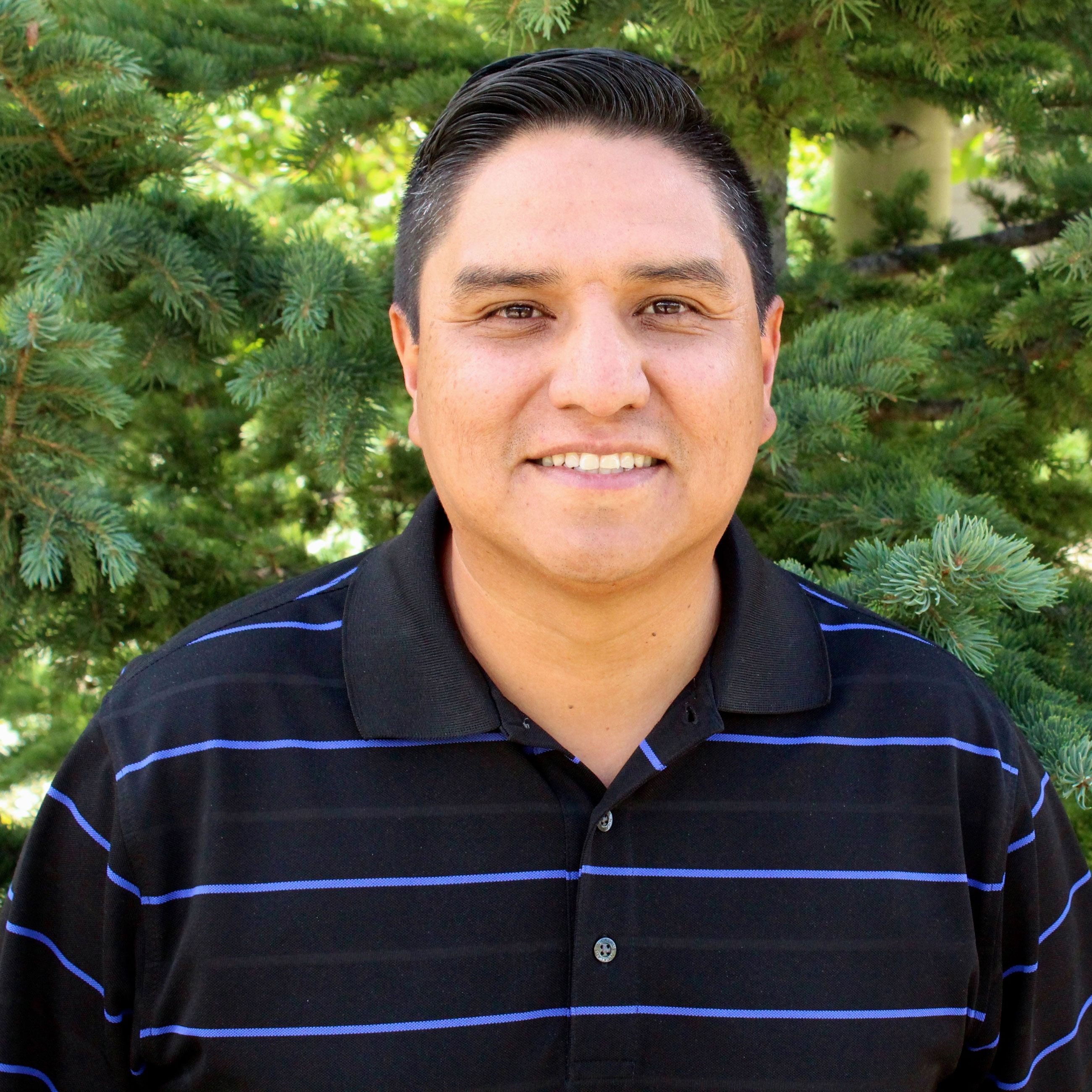 Ernest House, Jr. (Ute Mountain Ute)
Ernest House is an enrolled citizen of the Ute Mountain Ute Tribe in Towaoc, Colorado, and he served as the former Executive Director for the Colorado Commission of Indian Affairs for over 11 years. In that position, House worked closely with government officials to maintain a government-to-government relationship between the three Ute tribes and the state of Colorado. Currently, House serves as the Senior Policy Director for the Keystone Policy Center. In this role, he works with various stakeholders in the areas of tribal consultation, energy, healthcare, and education. Ernest is a 2012 American Marshall Memorial Fellow, 2013 Denver Business Journal Forty under 40 awardee, 2015 President's Award recipient from History Colorado, and 2018 Gates Family Foundation Public Leadership Fellow. He holds a rich tradition in his position as son of the late Ernest House, Sr., a longtime tribal leader for the Ute Mountain Ute Tribe and great-grandson of Chief Jack House, the last hereditary chief of the Ute Mountain Ute Tribe.
Reason I joined the council:
The significance of Indigenous voices to institutions like the Denver Art Museum are essential for a variety of reasons. Most importantly, they help build robust partnerships and ultimately, these stronger Native voices lead to the creation of better, more meaningful exhibits.
Contact Ernest:
ehouse@keystone.org
Office: 970-513-5835
Cell: 303-968-7630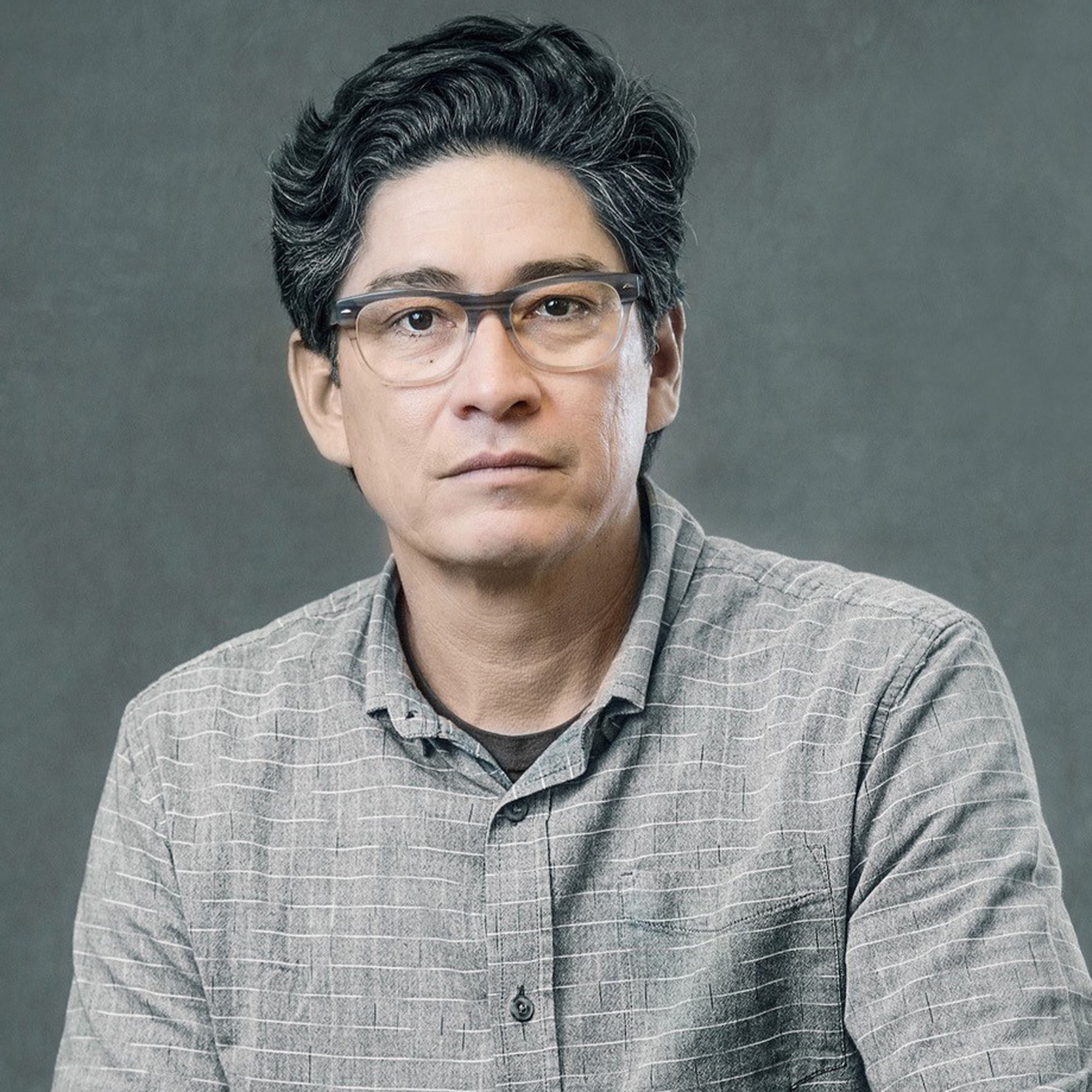 Steven Yazzie (Navajo)
Steven J. Yazzie (b.1970) Newport Beach, California; lives and works in Denver, Colorado. Yazzie is a proud citizen of the Navajo Nation and a veteran of the Gulf War serving honorably with the United States Marine Corps. He received a Bachelor of Fine Arts degree in Intermedia at Arizona State University and was named the 2014 outstanding graduate for the Herberger Institute for Design and the Arts. He also studied at Skowhegan School of Painting and Sculpture, Maine.
Yazzie is a multidisciplinary artist working in video, painting, and installation environments. He is also the co-founder of Digital Preserve LLC is a video production company collaborating with artists, filmmakers, and interdisciplinary creatives to produce meaningful stories and content that highlight Indigenous issues. Yazzie's professional career spans a long exhibition list of national and international institutions, including the Museum of Modern Art, New York, NY; National Museum of the American Indian, New York, NY; and the National Gallery of Canada, to name just a few.
Reason I joined the council:
I'm honored to be invited to serve on the Indigenous Community Advisory Council. As a visual artist and community collaborator, I hope to bring the knowledge I've gained in my creative practice, as well as energy and enthusiasm in a dialogue and exchange around initiatives that resonate with me and my Indigenous communities.
Contact Steven:
Steven J. Yazzie
m: 602.653.0223
stevenyazzie@mac.com
yazziestudio.com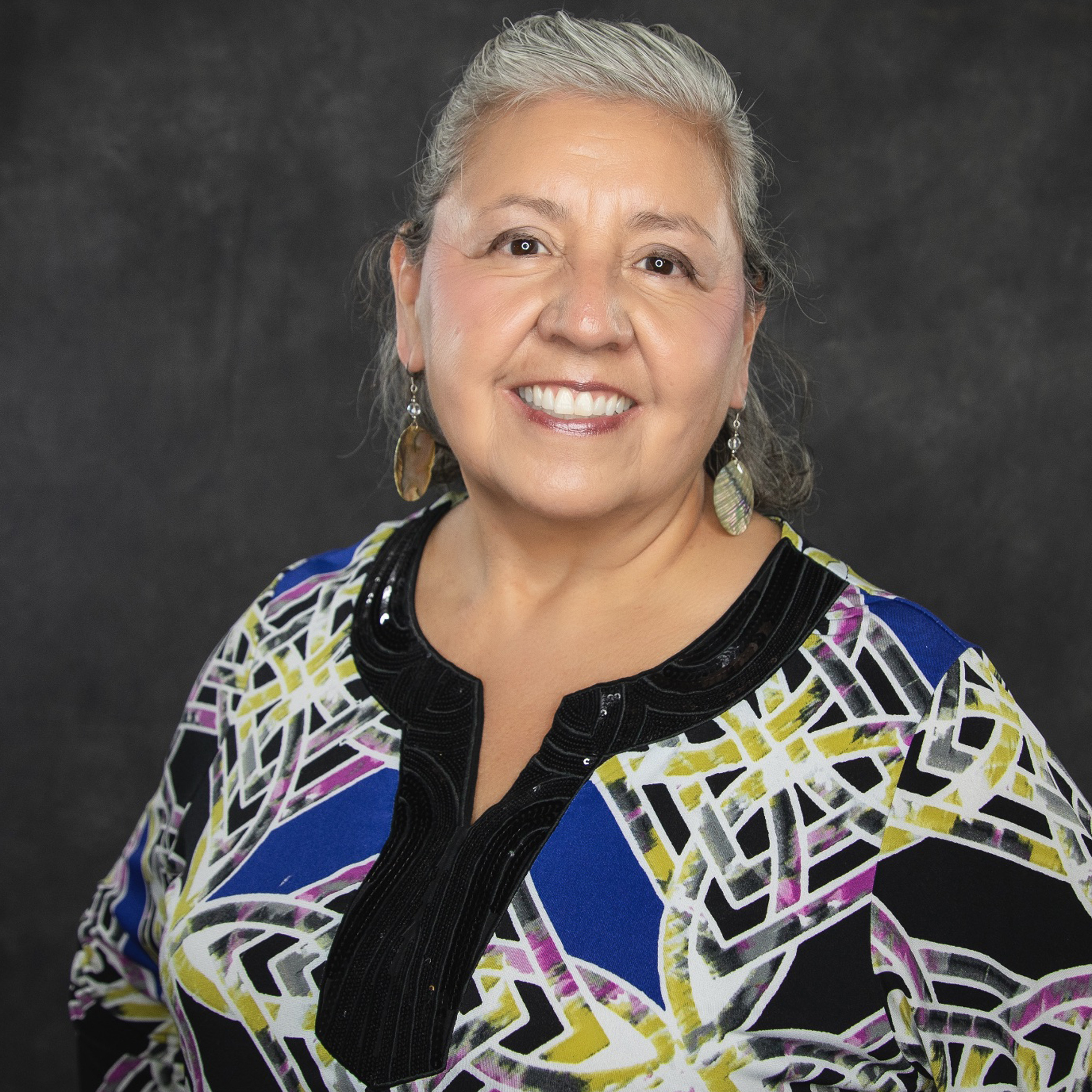 Montoya Whiteman (Cheyenne and Arapaho)
Montoya Whiteman is the Senior Director of Marketing and Individual Giving at the American Indian Science and Engineering Society (AISES) where she oversees the development of the Winds of Change magazine, fulfills marketing strategies, and manages fundraising efforts to develop and grow support for science, technology, engineering, and math (STEM) education and workforce development for Indigenous audiences.
Montoya has developed a solid nonprofit background and management experience working with First Nations Development Institute, the Native American Rights Fund, the American Indian College Fund, the City of Westminster, and the Denver Art Museum. For 10 years, she provided training and technical assistance to emerging Native-run nonprofits across the U.S.
When not traveling, Montoya enjoys photography, craft and fine art, going on hikes, and planning for the next adventure with rescue fur-baby Tazi.
Reason I joined the council:
I come from a creative family of gifted artists, spanning generations, whose talent and intelligence in art and design inspires me. This foundation has given me a great appreciation for art and the nature of creative thought. Serving on the Indigenous Arts Advisory Council strengthens my connection with others and helps me explore the dynamic, broad, and surprising world seen through art.
Contact Montoya:
mwhiteman@aises.org
720-552-6123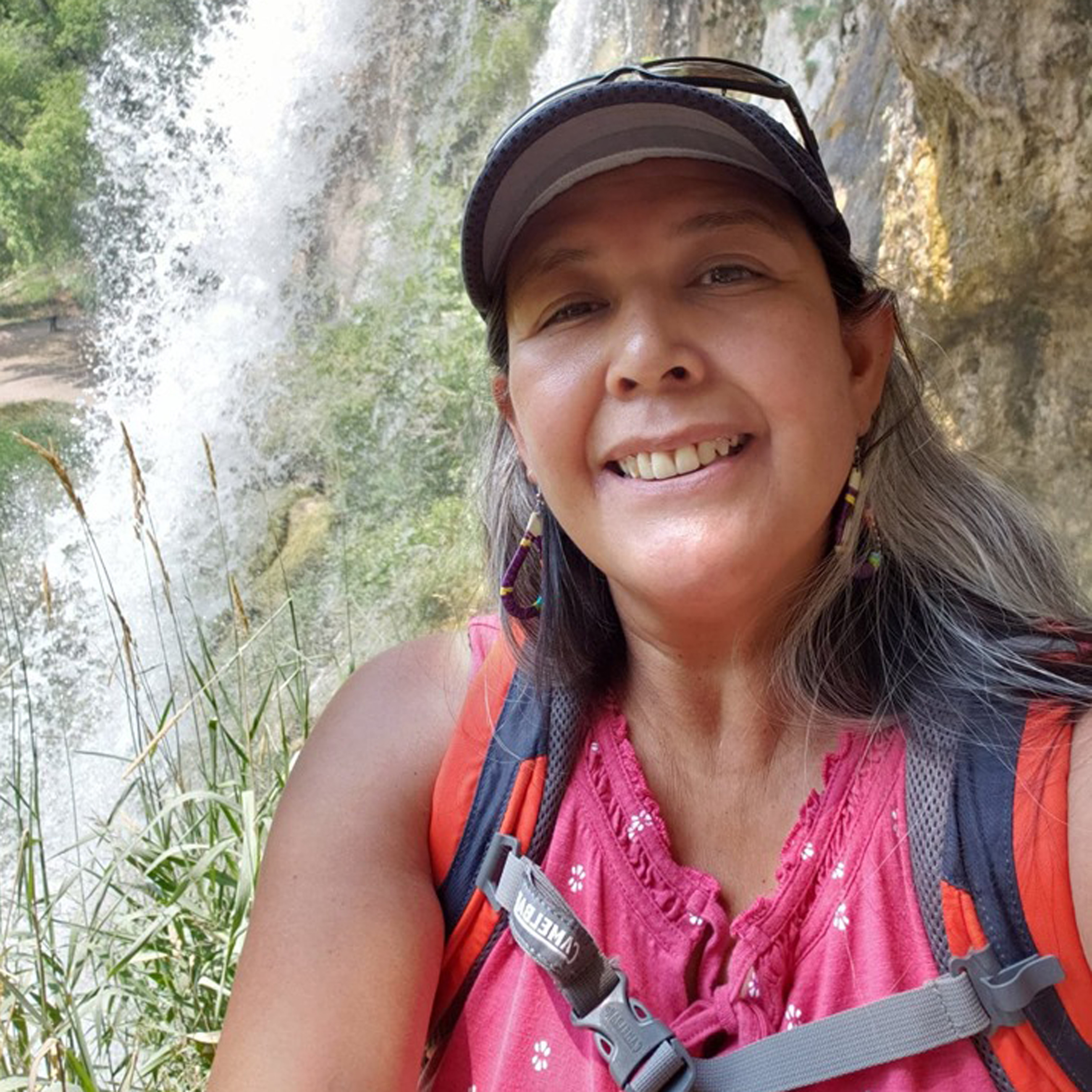 Felicia Alvarez (Shoshone)
Felicia is an enrolled citizen of the Eastern Shoshone Nation (sheep eater band – tukadeka), Shoshone Reservation, Fort Washakie Wyoming. Her linage comes from – Charles G. Washington (Shoshone –Bannock, salmon eater – agaideka) and Lilly Norman Washington (Eastern Shoshone). Her father is Frank M. Alvarez and her mother is Anita Washington Alvarez.
Felicia was born and raised in Northglenn, Colorado, and has worked at the Denver Art Museum for 24 years as a Facilities Supervisor. She has served on various committees for the Denver/Urban Indian Community and partaken in many community activities. Notably, Felicia served on the Adams 12 American Indian Parent Advisory Committee for 10 years. She is also a founding member and coordinator of the Healing Hoop Powwow in Northglenn, Colorado, and works closely with the City and Mayor of Northglenn.
Additionally, Felicia actively participates in her tribal government, returning home for all General Council meetings and fighting for her Nation's sovereignty as established in the Fort Bridger Treaties of 1863 and 1868.
Reason I joined the council:
I am serving on this committee not only to advocate for Native youth programming and activities, but also to contribute to how our museum educates the public and works with our Denver Native community. I am excited to be a part of this committee, and honored to represent our community, our youth, our elders, our ancestors, and our Shoshone nation – Aho.
Contact Felicia:
falvarez@denverartmuseum.org
(720) 865-5056
Please note: If you are interested in volunteering for special sub-committees or participating on the board in the future, please reach out to Jan or one of the other council members to give them your contact information. While we aren't actively recruiting for anything right now, we can keep you in mind for future initiatives.
Image at top: Dan Namingha (Hopi), Elements of Summer (detail), 1995. Acrylic paint on canvas; 48 x 76 in. Denver Art Museum: Gift of Virginia Vogel Mattern, 2003.1295